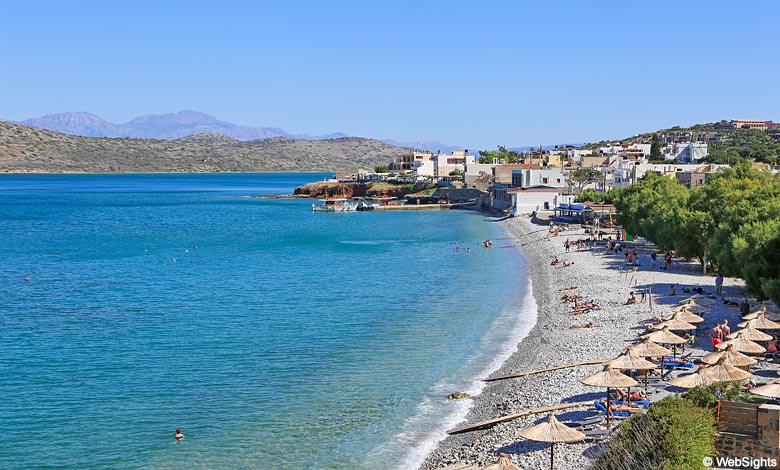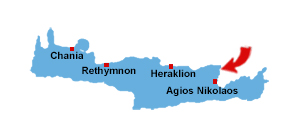 Plaka is a small fishing village in the eastern part of Crete. The town is located 5 km north of the larger town of Elounda, and 16 km north of the even larger town of Agios Nikolaos.
Despite her modest size, Plaka is known from the 2010 TV series 'The Island' (in Greek 'To Nisi'), which is based on Victoria Hislop's book of the same name.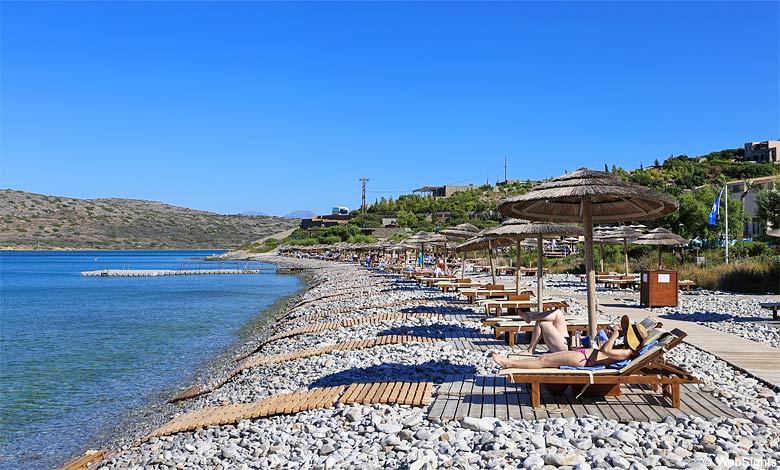 Plaka beaches
Plaka has two incredibly beautiful stone beaches, which both have a wonderful view on the island of Spinalonga.
The main beach is located south of the city at the 5-star luxury hotel Blue Palace. The beach is covered with large stones, while the stones out in the water are smaller. There are sun loungers and umbrellas, and a variety of fun water sport activities. At the northern end of the beach there is a very small but nice whitewashed church.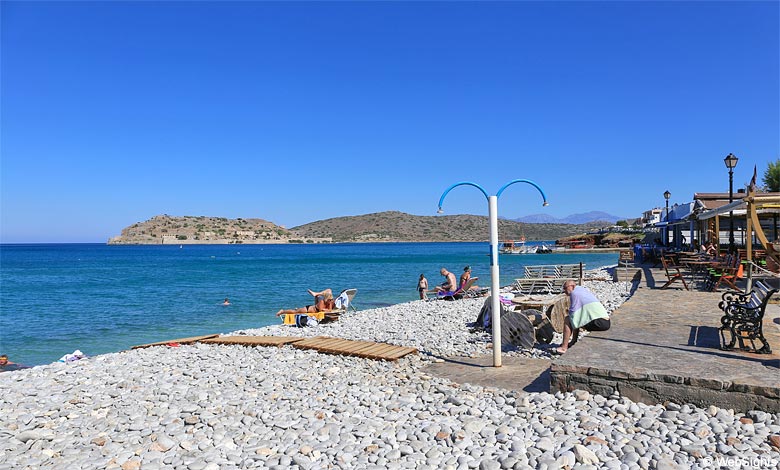 North of the town is the second beach, which is also covered with large stones. On parts of the beach, sunbeds can be rented, as well as umbrellas at the northern end. There are also showers to rinse the salt water off the body. Behind the beach there are tamarisk trees which shield a large parking lot.
Child-friendliness
Stone beaches are not very child-friendly, and this also applies to the beaches in Plaka. If there are children on the beach trip, the beach in Elounda is far better.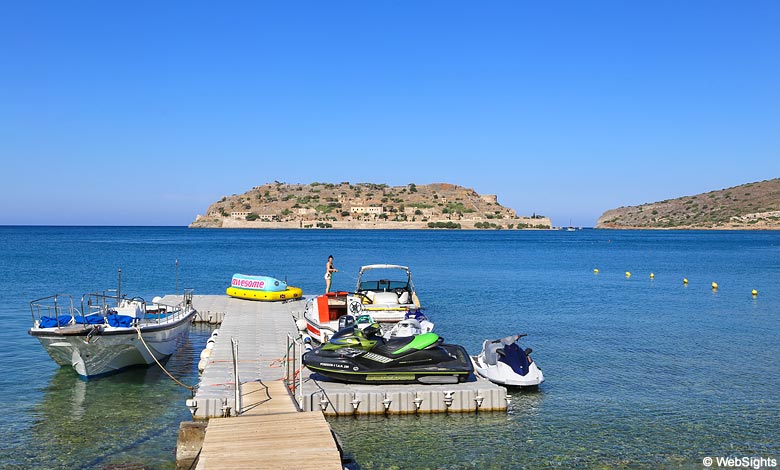 Water sports
At the southern beach, several types of water sports are available, including jet skiing, parasailing and the classic pedal boats. At the northern beach there are no water sports activities.
Beach restaurants
On the northern beach there is a restaurant right next to the beach, and it is only a short way to the town's other restaurants and cafes. On the southern beach there are two restaurants, both of which belong to the Blue Palace hotel.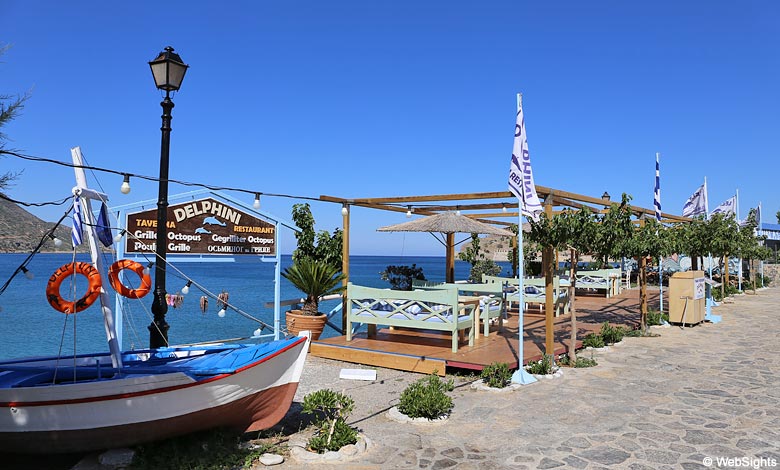 The town of Plaka
Plaka is a cozy little fishing village located in a beautiful landscape. Back in the 1900s, Plaka served as a hub for supplies to the island of Spinalonga, which at the time was used as a treatment site for lepers. Today, Spinalonga is uninhabited, but the island is a very popular attraction and it is possible to get over there by boat from Plaka.
Even if the trip does not go all the way to Spinalonga, Plaka is worth a visit. Take a walk along the coast, have a lunch at one of the many restaurants/cafes and enjoy the view of Mirabello Bay and Spinalonga.
---
Plaka on the map
The beaches are located in the two small bays, while the island of Spinalonga is seen on the right of the map.