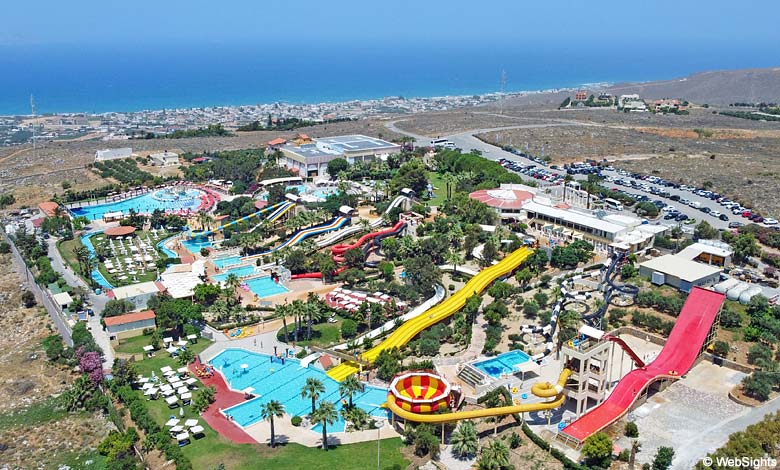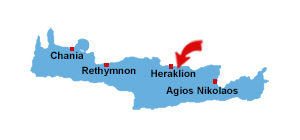 Watercity Waterpark is the biggest water park in Crete. It is located in the beautiful Anopolis mountains in a distance of 15 km to Heraklion and 20 km to Hersonissos.
With its 34 water slides and several pool areas totaling 87 000 m2, Watercity is also one of the biggest waterparks in Europe. To make the experience even better, the waterpark has a consistent theme of Ancient Greece, which is especially visible in the many sculptures found in the park.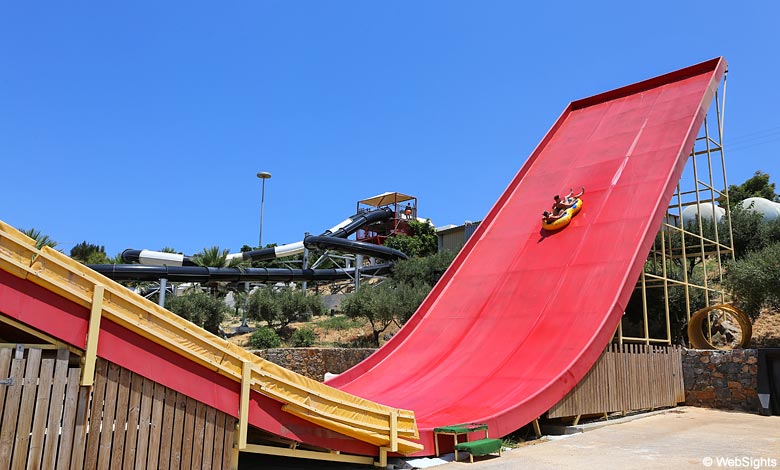 Watercity Waterpark has water slides for children of all ages, and even for adults. To make it easier for visitors to choose the right activities, they are divided into the categories Extreme, Advanced and Toddler. The water slides marked Extreme require a minimum height of 140 cm, as well as a solid serving of courage. The wildest water slides include the big red Sidewinder-Boomerango, the closed black pipes, and Kamikaze, appropriately named to describe its incredible speed.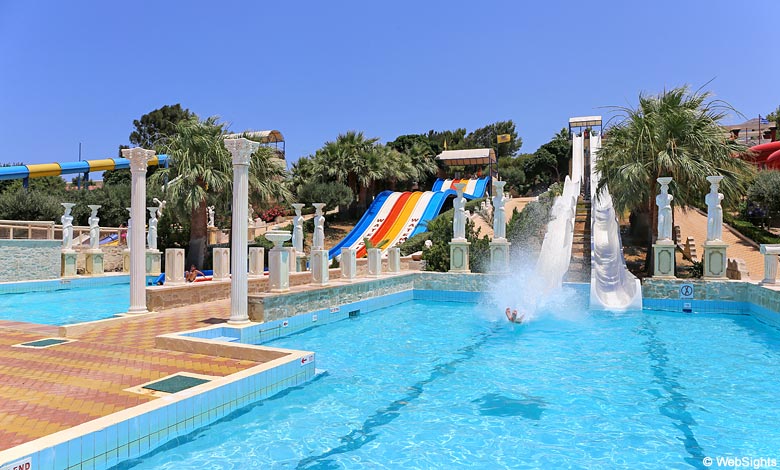 In the more family-friendly category of Advanced, Multi Race is the most popular activity. This slide has six long water slides side by side, allowing the entire family to race each other. Two people can do the same in Black and Red Tube, which is a slide comprised of two long, closed tubes with many twists and turns. There are many other fun water slides as well.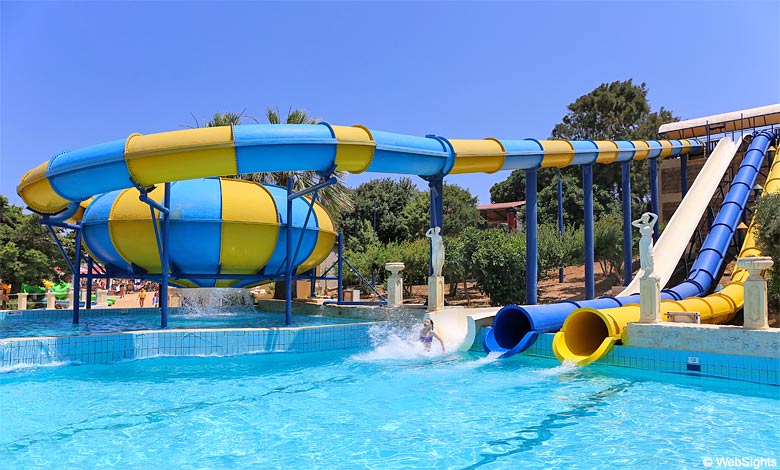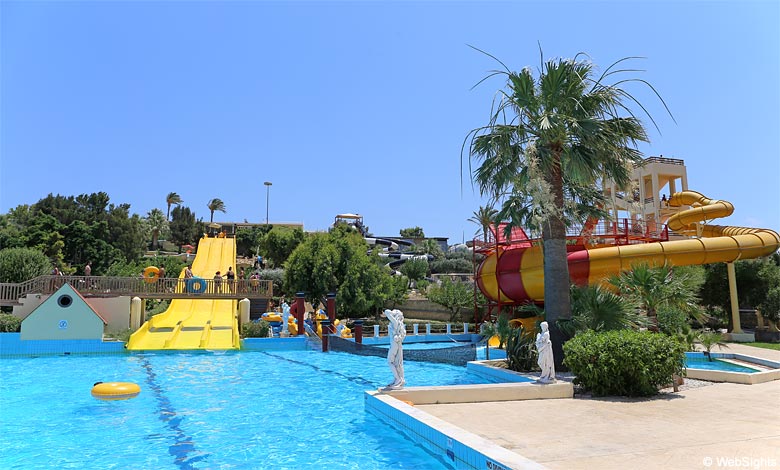 Watercity Waterpark also has another activity – one which very few waterparks have. Over one of the pools, there is a long steel wire which allows you to soar over the water. This activity is very popular, and the same goes for the wave pool, where the waves starts every hour.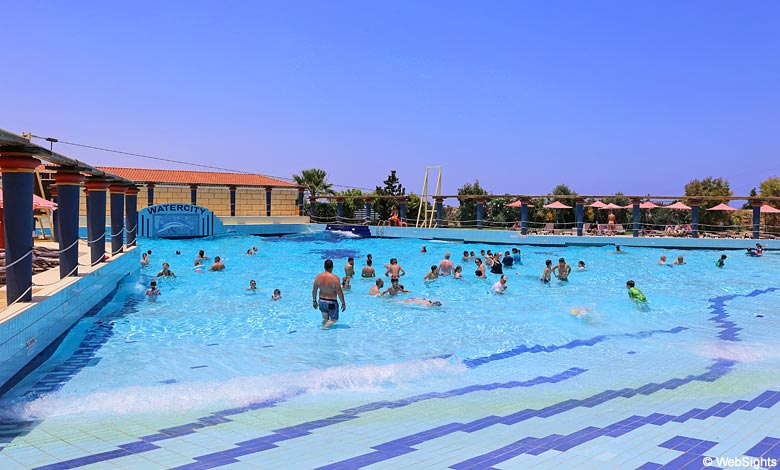 The smallest children have their own designated areas with low water and small water slides. They can also float along the Lazy River along with the rest of the family. There is also a nice playground for the smallest children.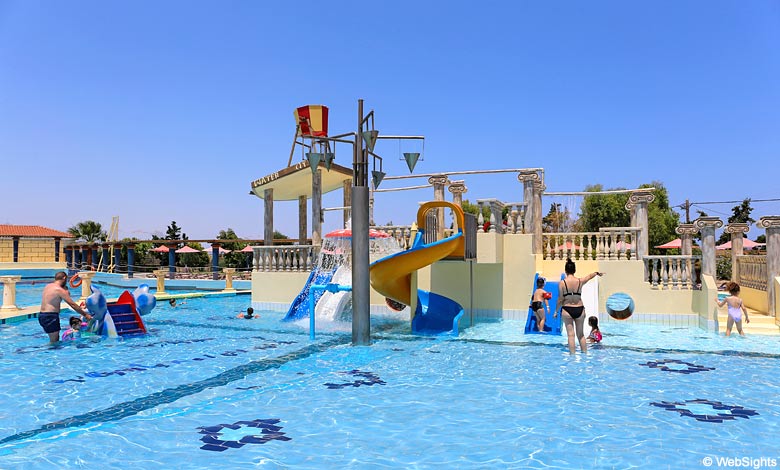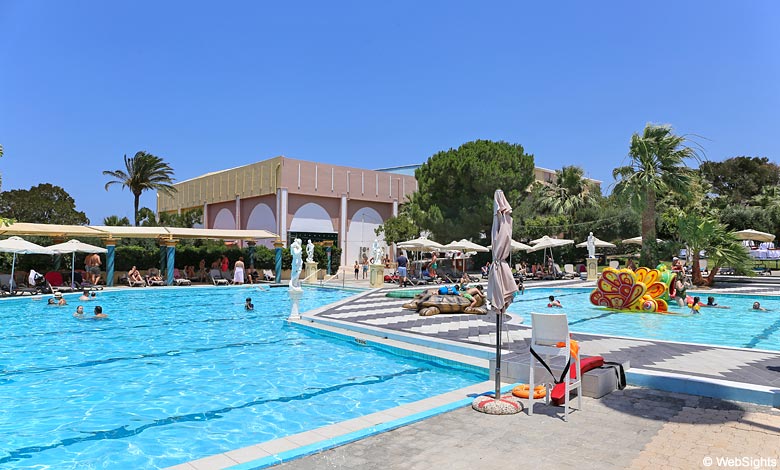 When hunger strikes, there are several different places to eat. Payments are made with a bracelet handed out upon entering the waterpark – payments are settled upon leaving the park. There is no need to bring cash or credit cards into Watercity Waterpark.
Opening hours, entry fees and additional information can be found on Watercity Waterpark's official website.
---
Watercity Waterpark map
The map shows Watercity Waterpark in the middle of the beautiful nature. If zoomed out 4-5 times, you can see the holiday resorts of Kokkini Hani, Gournes, Analipsi and more along the northern coast. Heraklion is in the northwest.