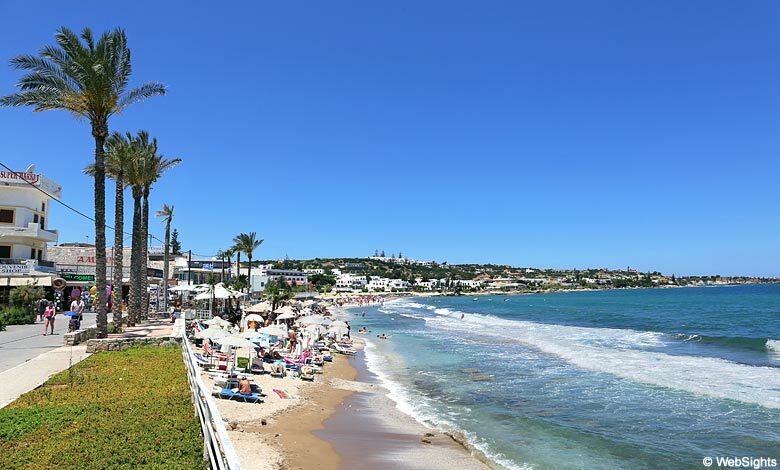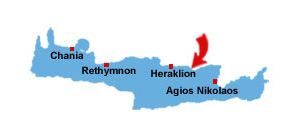 The holiday resort Hersonissos is located in the north-western part of Crete, approx. 20 km east of the capital, Heraklion, and the international airport.
The beaches in general
Hersonissos has many beaches and most of them are small and very narrow town beaches full of energy and life.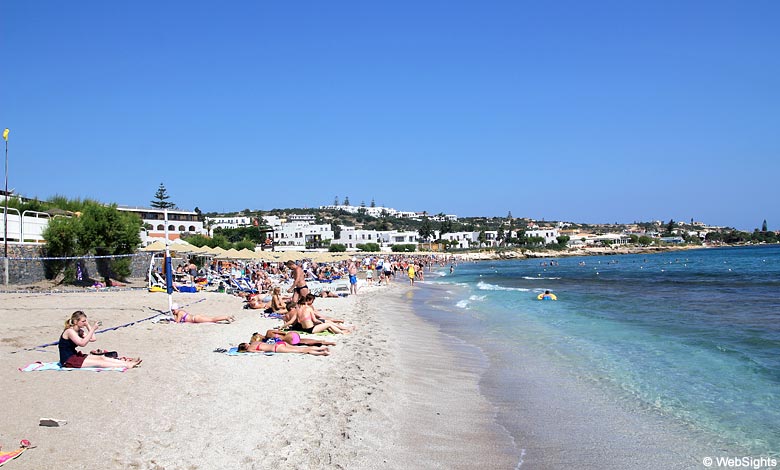 Straight north of the harbour, you will find the largest beach, which is also the best. The beach is 300 metres long and is the only beach in Hersonissos with a fair width.
Like the other beaches in town, this beach has fine-grained sand and very clear water. The facilities vary from beach to beach, but there are sun lounges at all beaches and most of them are supervised by lifeguards during the summer.
Visitors coming by car should be aware that it may be difficult to find parking spaces in the town of Hersonissos. Luckily, the easiest place to park is by the beach north of the harbour.
Child-friendliness
The most child-friendly beach is the beach north of the harbour as the others do not have much room to play. The water is usually calm at all the beaches, but it deepens rather abruptly.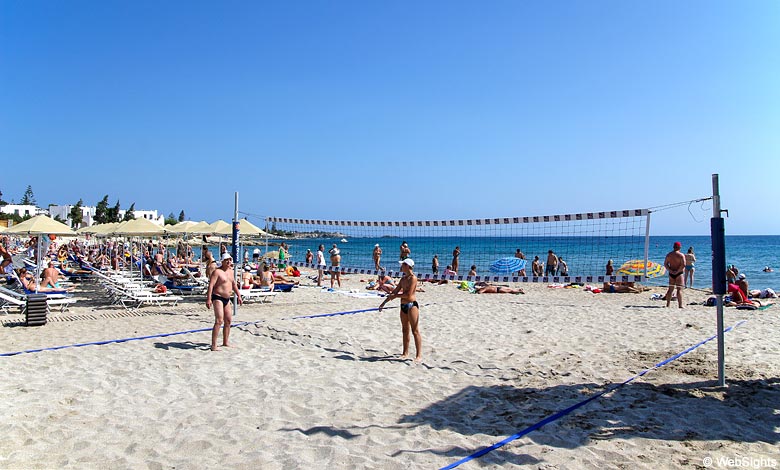 Water sports activities
At the large beach north of the harbour, it is possible to rent sea kayaks and water bikes. There are no water sports activities at the other beaches.
Beach restaurants
There are many restaurants close to the beaches. Most of them are located a bit above beach level and have a beautiful view of the sea.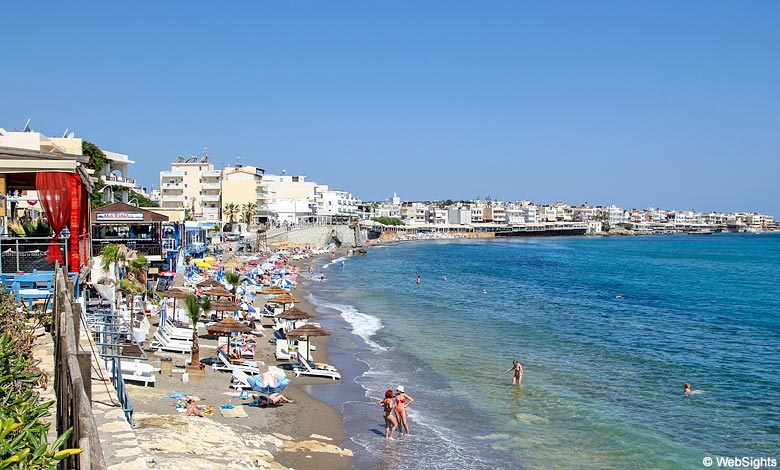 Hersonissos holiday resort
Hersonissos is a busy and modern holiday resort, which appeals to both families and young people. One of the best hotels in town is the Creta Maris Beach Resort. The hotel is situated right in front of the largest beach and has lots of activities for children.
The main street, Odhós Elefthériou Venizélou, is two kilometres long and has a fine and very varied selection of shops, restaurants and cafés.
When the families go to bed, the young tourists take over. Hersonissos is well known for its throbbing nightlife, particularly by the harbour where there are many bars, discos and nightclubs.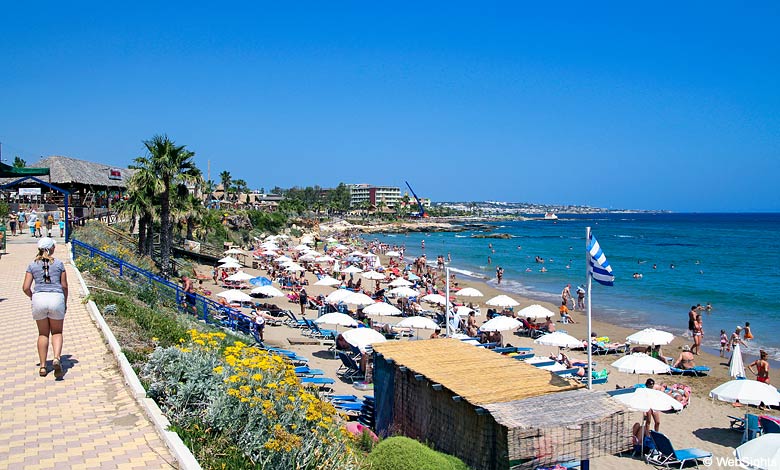 Few holiday resorts in Crete are able to offer as many activities as Hersonissos. On the outskirts of the town, you will find the water park Star Beach (picture above) and next to this the go-cart track Kartland. There is also a small aquarium in town, called Aquaworld, which will particularly appeal to the small children.
---
Hersonissos video
---
Map of Hersonissos
A bit above the centre of the map, there is a small tongue. To the south of this, you will find the harbour, and to the north, the largest and best beach in Hersonissos. It is located close to the small town Sarantaris, which also has a small sand beach.