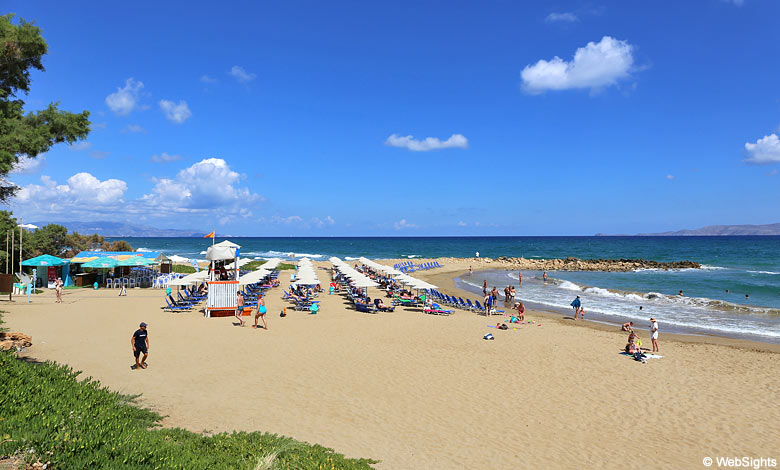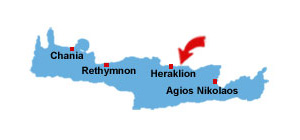 Kokkini Hani (Kokkini Chani) is a small and peaceful holiday resort on the north coast of Crete. The town is located almost halfway between the two larger towns Heraklion and Hersonissos, which are located 12 km to the west and east, respectively. The distance from the international airport in Heraklion is also quite short.
The beaches in general
The main beach in Kokkini Hani is a lovely beach with golden, fine-grained sand. The beach is almost 300 metres long and varies in width. The water is relatively shallow, particularly in the western end, and the breakwaters protect the beach against waves.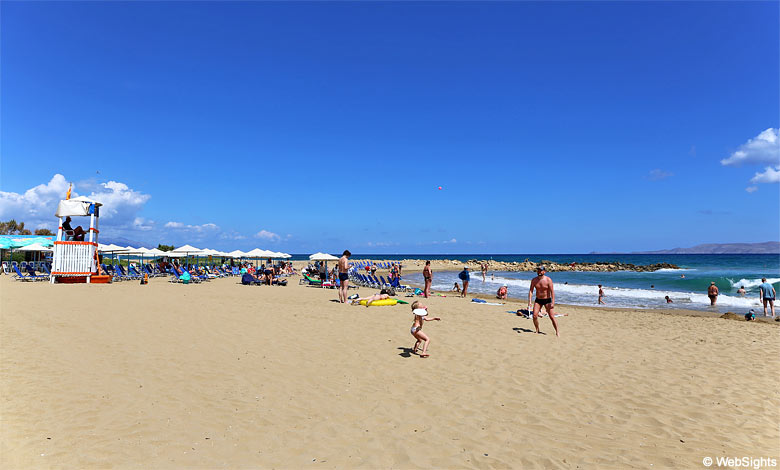 At the greater part of the beach, there are sun lounges and sunshades. These are not reserved for the guests who stay in the hotels. The beach also has facilities such as changing rooms, showers and toilets. Cars can be parked along the main street approx. 250 metres from the beach.
Most of the other beaches do not have the same high facility standards, however the other beaches have more space.
Child-friendliness
The shallow water and breakwaters help make the main beach in Kokkini Hani quite child-friendly, particularly in the end to the west. The other beaches in town are not quite as child-friendly.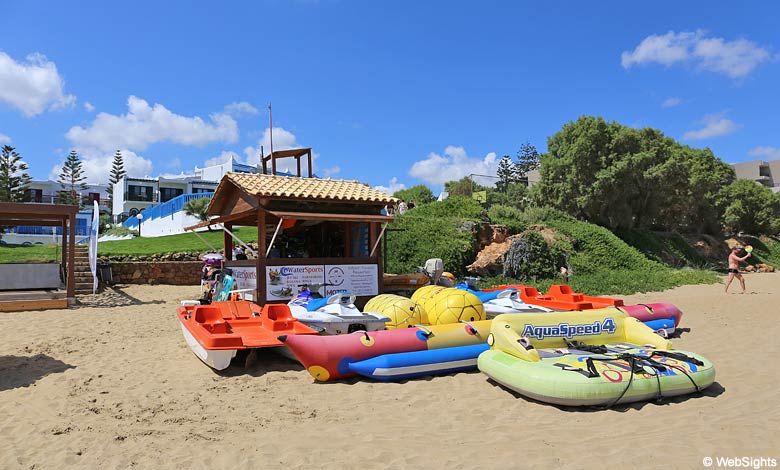 Water sports activities
There are many water sports options at the beach, including jet skis, parasailing, banana boat, ringos (rings after a speedboat) and the more conventional water bikes.
Beach restaurants
At the main beach, you will both find a beach restaurant and a beach bar. There are also restaurants and cafés close to the other beaches.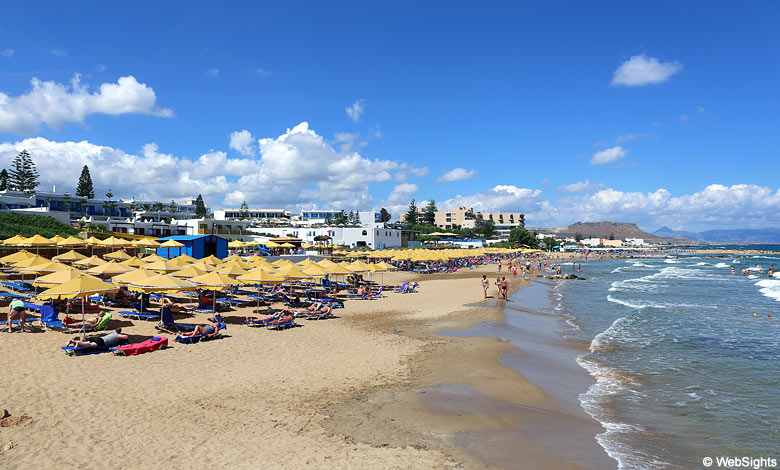 Kokkini Hani as a holiday resort
Kokkini Hani is a relatively small holiday resort, and for many years it was a very quiet fishing village. However, the beaches attracted a lot of people on weekend trips and eventually a few hotels, restaurants and tourist shops emerged. But the town is not as touristy as the larger holiday resorts in Crete.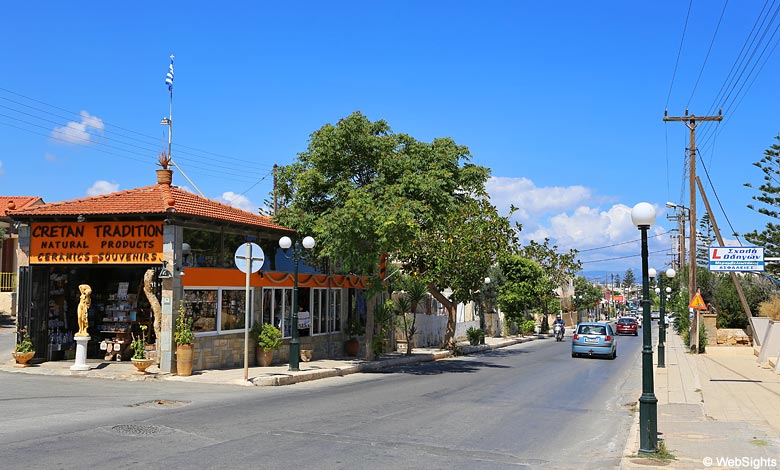 The town has a good location in relation to the different attractions and activities. Heraklion may tempt you with shopping, restaurants and culture only 12 km to the west, whereas the biggest water park in Crete, Watercity Waterpark, is located a few kilometres to the south. You will even find the greatest tourist attraction in Crete, the Knossos palace, less than 20 km from Kokkini Hani.
---
Map of Kokkini Hani
The main beach is located right in front of the hotel Mitsis Rinela Beach Resort & Spa. The other beaches in town are located side-by-side to the east.