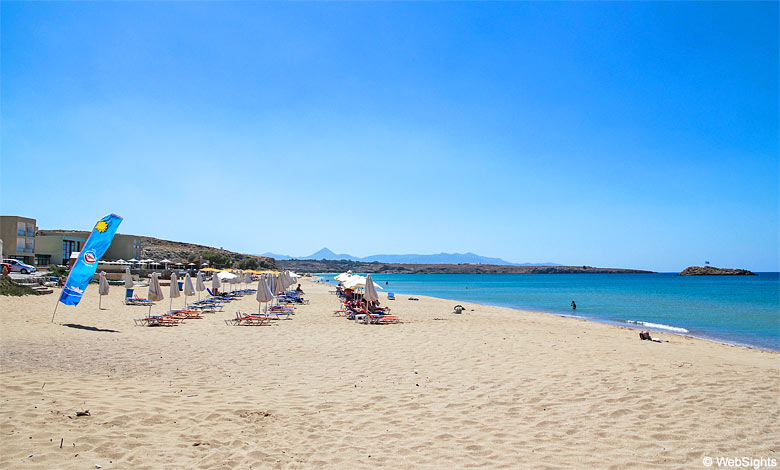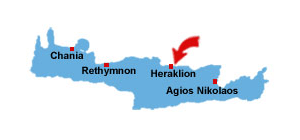 Amnissos beach is located 8-9 km east of Crete's capital, Heraklion. Heraklion International Airport is only 2-3 km away.
The beach in general
Amnissos is an almost 1 km long and sandy beach, which is an extension of the neighboring beach Karteros. Both beaches are favorite destinations for residents and tourists in Heraklion. Karteros is the most desirable beach among young people, so Amnissos beach is quieter.
The sand is bright and delicate, and unlike at Karteros beach there are no stones in it. The water is clear and calm most days. Some days there will, however, be a crafty wind from north, which can cause waves.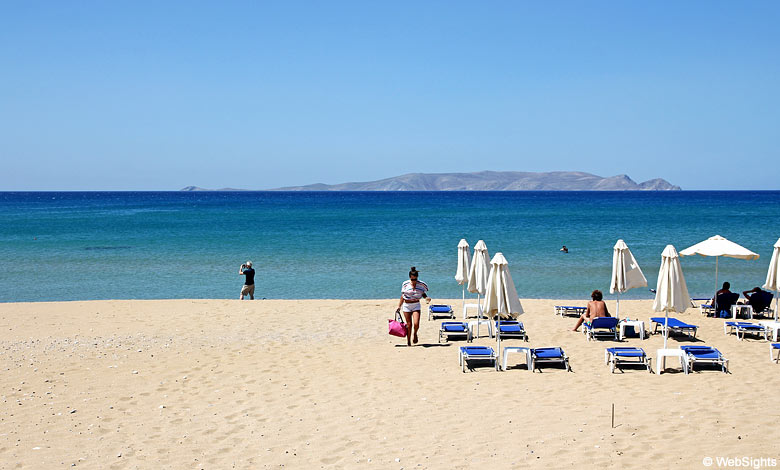 The beach has several sections with sun loungers and parasols. There is also a shower available, so it is possible to wash all the saltwater of your body. There is no lifeguard on this beach.
There are parking options close to the beach, and a regular bus to/from Heraklion.
Child friendly
The sand is lovely and soft with plenty of space to play. Extra caution is needed on days with waves.
Water Sports
In the high season there is a fair range of water sports activities. Outside the high season there are no water sports activities.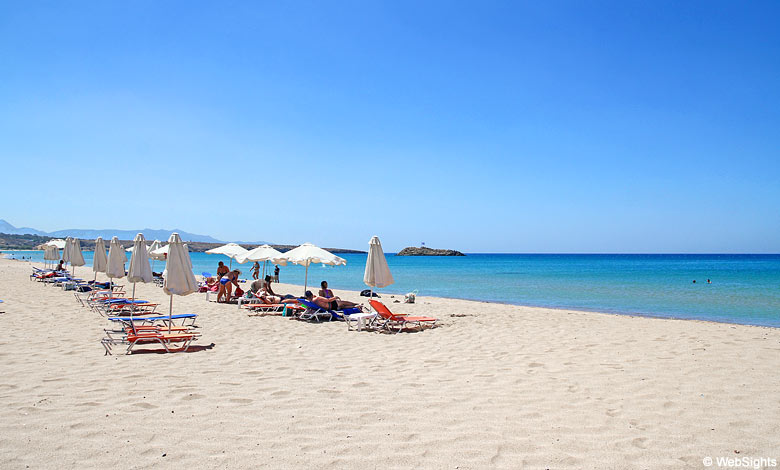 Beach Restaurants
There are a few restaurants at the beach, but they are not as nice and modern as the ones you find in Karteros.
Vacation towns nearby
Amnissos is not big enough to be a resort, but right next to the beach lies the 4-star hotel Unique Blue Resort. The name of the hotel suggests that Amnissos was one of several port towns for the Minoan palace in Knossos during the Bronze Age. The only trail in Amnissos from that time is the ruins of the house 'The Villa of the Lilies'.
On the main road in Amnissos there are a few mini-markets (very small) and a car rental, but otherwise there are no shops in Amnissos. In the near-by town, Karteros which is also bigger, there is a pharmacy, and there is also a bus service that offers daily departures to the capital Heraklion.
---
Amnissos map
The map shows Amnissos on the right, and Karteros on the left. Heraklion is further to the left.