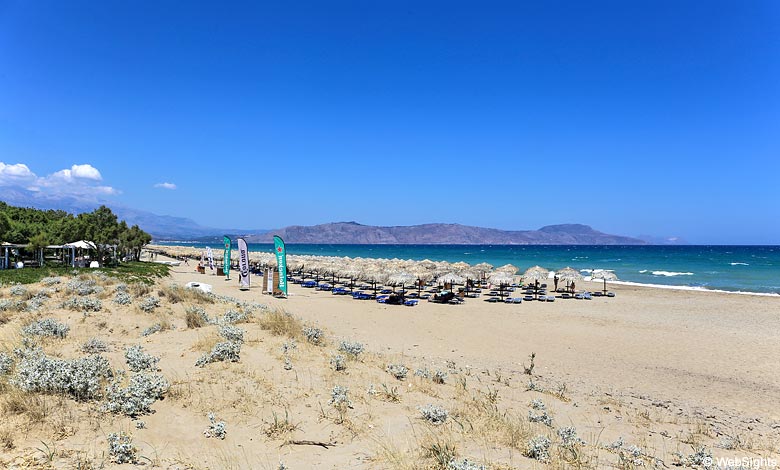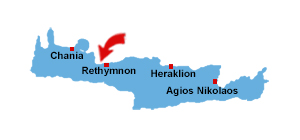 Episkopi beach is on the north coast of Crete, approx. 14 kilometers west of Rethymnon. The beach's name comes from the small village Episkopi, which is a little over two kilometers south of the beach.
General information about the beach
Episkopi is a beautiful sand beach, which is more than 3 km long. The surroundings are stunning with large mountains in the background and the water's turquoise nuances.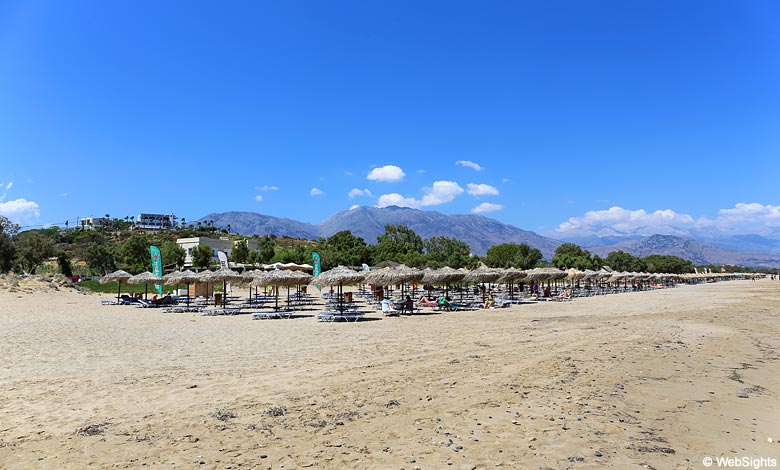 There are several sections with sun beds and parasols along the beach. In several of these areas, you can find facilities like showers, changing rooms and lifeguards. There also large areas without facilities, where it is possible to enjoy the beach life with few interruptions.
It is easy to get to the beach in car, since it is near the main road (E75) between Chania and Rethymnon. There is also a bus to Episkopi from both Chania and Rethymnon.
Child-friendliness
On days without waves Episkopi is child-friendly, but children require extra supervision on days with waves. On days with big waves, the lifeguard will raise the red flag, indicating that bathing is not allowed.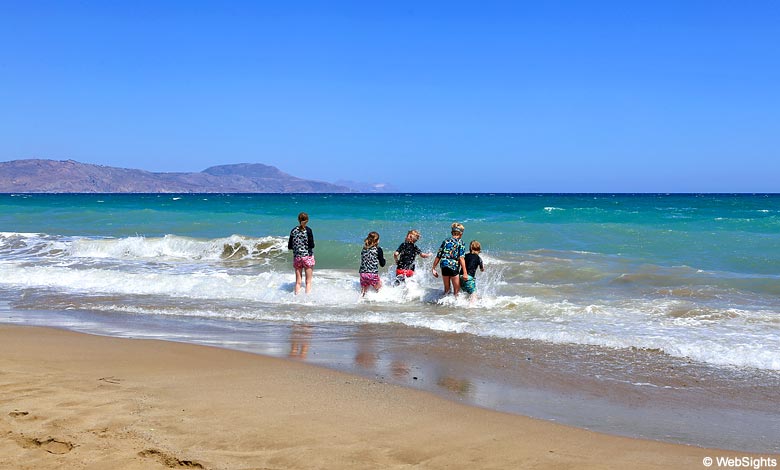 Water sports
No water sports activities are offered near Episkopi beach, but the wind conditions make the beach perfect for wind surfing and kite surfing.
Beach restaurants
There are several restaurants, cafes and bars along the beach, but they are concentrated around the middle of the beach, where there is also great parking facilities for guests arriving by car.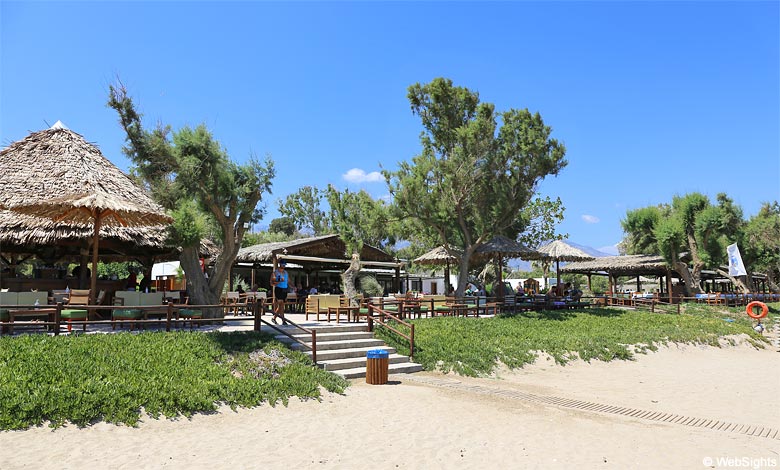 Nearby holiday villages
The nearest holiday village is Georgioupolis, which is 8 km west of Episkopi. Georgioupolis has its own large sandy beach, which is similar to Episkopi in several ways. Georgioupolis is medium-sized holiday village with lots of family-owned restaurants and cafes. A great hotel tip is the 5-star Pilot Beach Resort.
The two large holiday villages Rethymnon and Chania are, respectively, 14 and 45 kilometers from Episkopi.
---
Episkopi map
On the map, you can see the large beach and the restaurants/cafes, that are spread along the whole beach, although there are most around the middle of the beach. In the small bay in the top right corner of the map, you can find the cozy beach Vythos. It is a little more shielded against strong wind and waves.