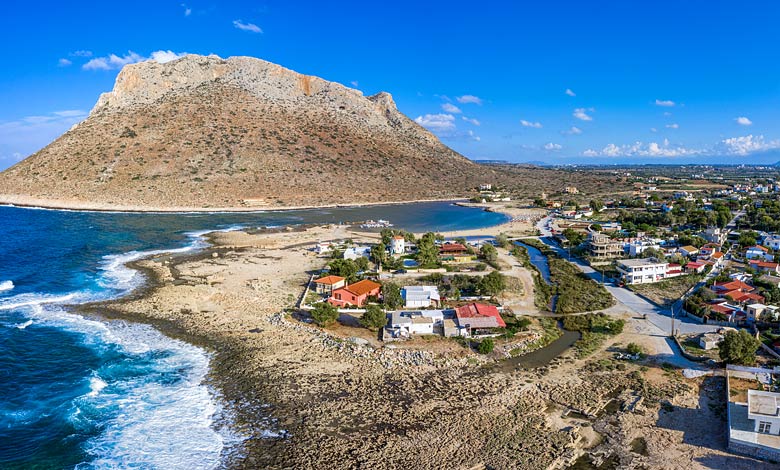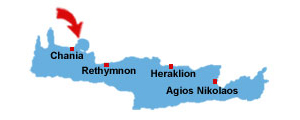 Stavros is located in the north-western part of Crete on the peninsula of Akrotiri. The distance to Chania is 15 km by car, whereas it is even shorter to the international airport.
The beaches in Stavros
Stavros has three beaches, each with their special characteristics.
The main beach is located in the north-eastern part of Stavros. It has the most marvellous surroundings at the foot of a mountain and next to the charming harbour. The harbour and the beach are located inside a bay that offers full protection against the waves. In combination with the shallow water and the golden sand, this makes the beach very child-friendly.
The largest beach is located north of the town. The beach has quite many low rocks along the waterline and there are often waves.
The third beach is located in the north-western part of the town. It is a small beach, but the water is very shallow, which makes the beach suitable for small children. Most of the hotels in Stavros are located in this area.
It is possible to rent sun lounges and sunshades at all three beaches.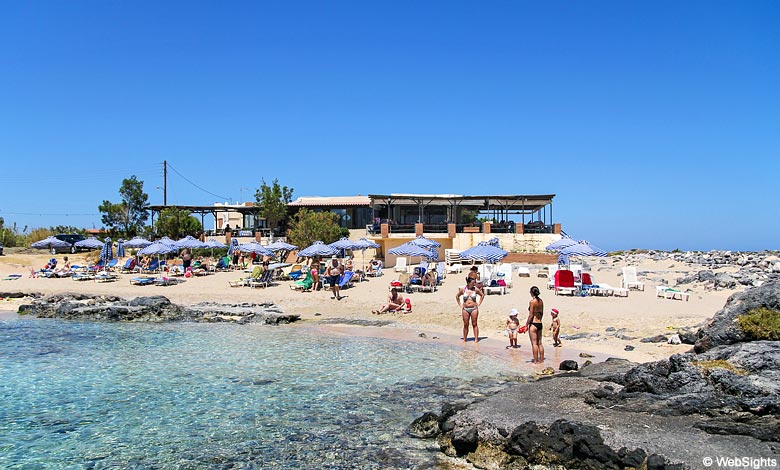 Child-friendliness
With its shallow and calm water, the main beach is one of the most child-friendly beaches in Crete.
Water sports activities
There are no water sports activities at any of the three beaches.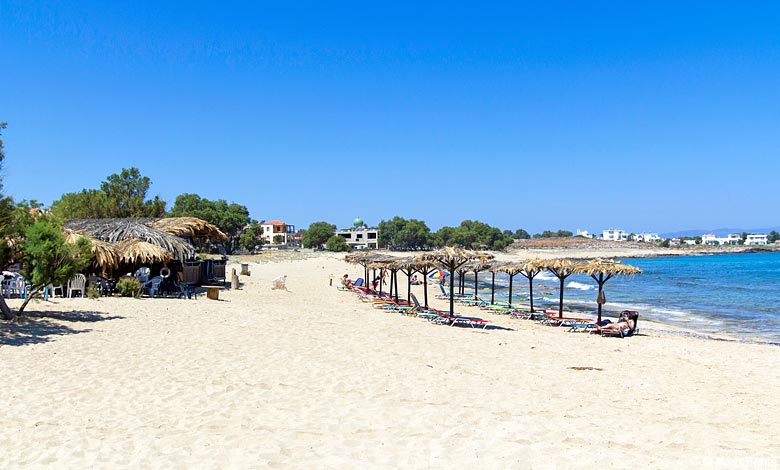 Beach restaurants
You will find some restaurants at the main beach and the small beach near the hotels.
Stavros as a holiday resort
Stavros is a small and very quiet holiday resort, perfect for people who require a relaxing holiday. There are only a few restaurants and shops, including a small supermarket.
The most popular hotel is the three-star Kavos Hotel, which is located by the small beach in the north-western part of town. In addition to the Kavos Hotel, there are 5-6 other hotels in town.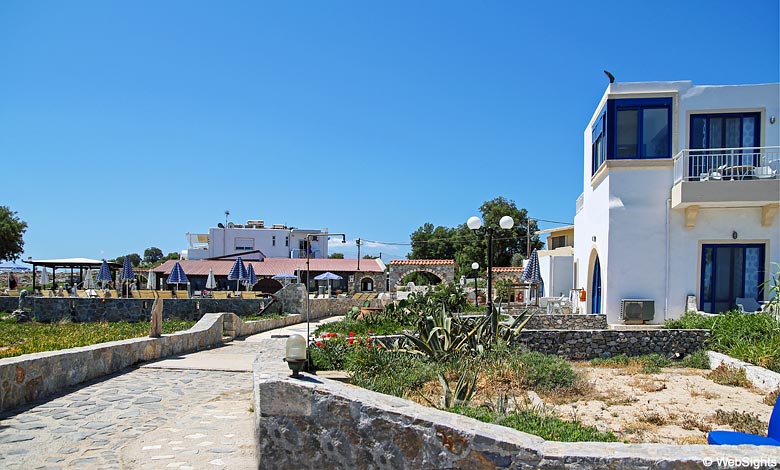 Several of the hotels and restaurants have names referring to the film Zorba from 1964, as part of the film, starring Anthony Quinn, was shot in Stavros. For instance, the long closing scene was shot at the main beach with the mountain in the background.
---
Map of Stavros
On the map to the right, the main beach can be seen inside the bay. The large beach is found in the middle, whereas the small, charming beach is located near the hotels to the left.