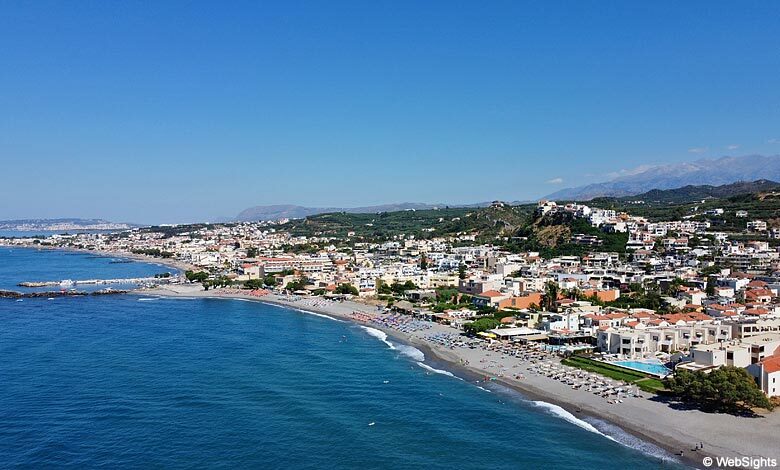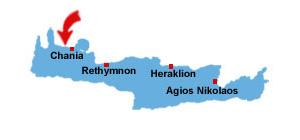 Platanias is located in the north-western part of Crete, approx. 8-9 km west of the larger town of Chania.
The holiday village has many great hotels, and many of them are close to the beach, such as the large family hotel Minoa Palace Resort & Spa.
Platanias beach
Platanias has a lovely sandy beach, which covers the entire coastline of the holiday resort. In some places, the sand is mixed with pebbles, typically along the waterline. The water is clear, but it deepens rather abruptly.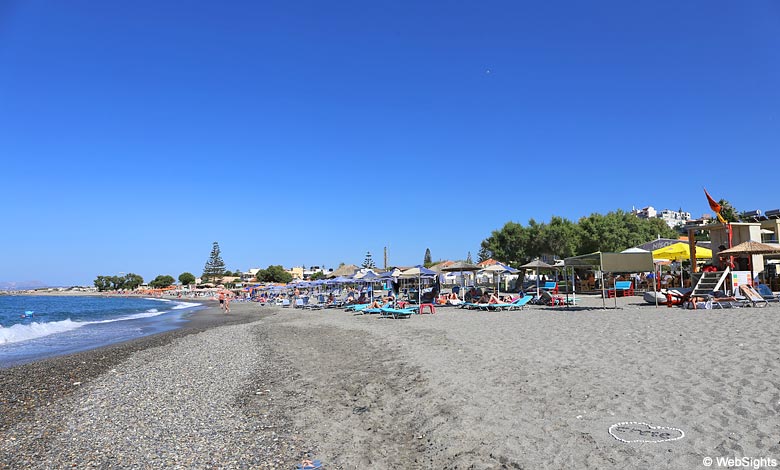 The beach has all facilities, including sun lounges, sunshades, showers and toilets. You can park in the streets behind the beach, but it is not always easy to find a parking space.
If you follow the beach towards the west, you will reach Agia Marina, whereas a trip towards the east will lead to the smaller holiday resort Gerani.
Child-friendliness
The water deepens rather abruptly and there are pebbles in several places along the waterline. Plenty of room to play in the sand.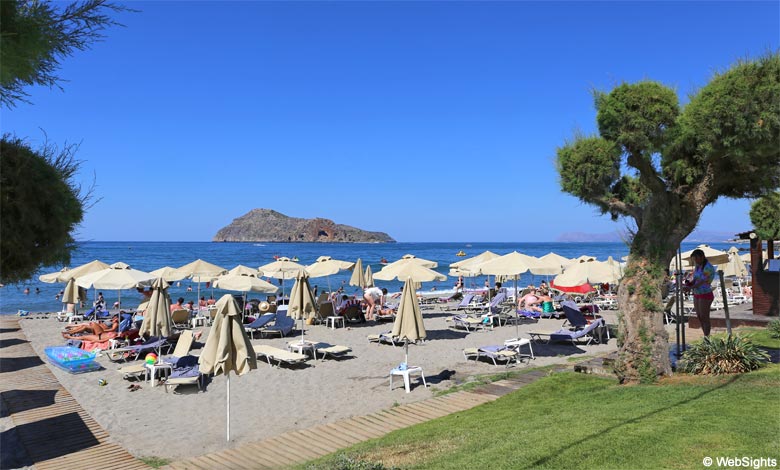 Water sports
Large variety of water sports activities, including jet skis, sea kayaks and water bikes.
Beach restaurants
There are many restaurants, cafés and bars along beach. Supermarkets and other shops are found on the main street 200 m from the beach.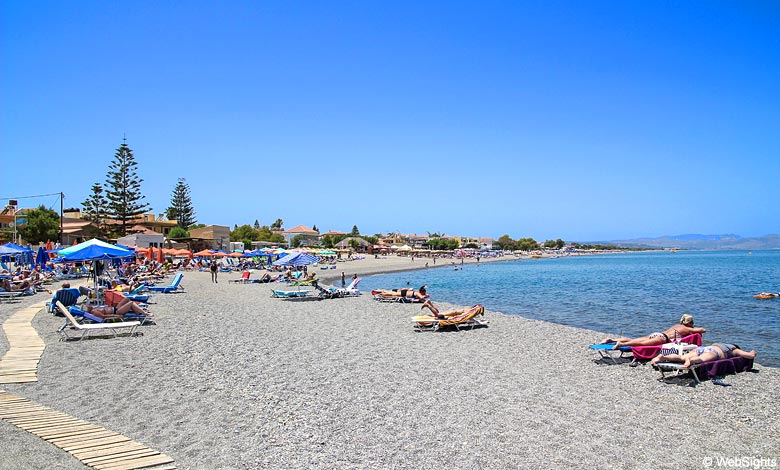 Platanias holiday resort
Platanias is the second largest holiday resort on what is often known as the Chania coast. This coastline is among the most popular holiday resorts in Crete.
Platanias has many fine hotels and many of them are located right next to the beach. There is also a wide selection of restaurants, cafés, bars, shops and supermarkets in the town. However, shopping is even better in Chania, which is located 8-9 km to the west. There are buses all day.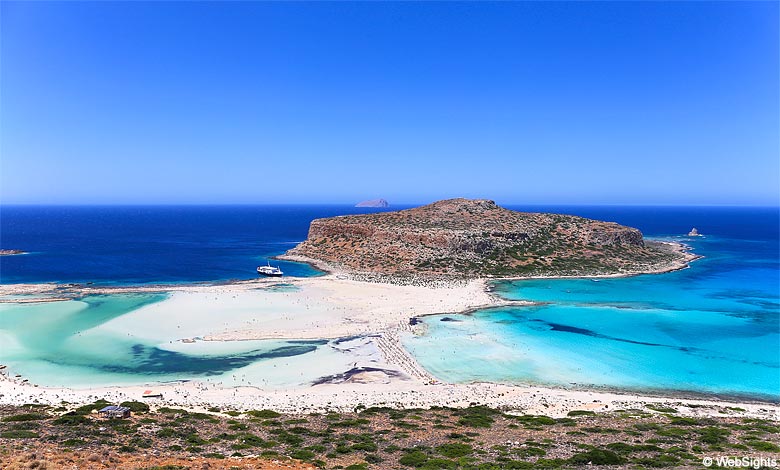 If you want an unforgettable nature experience, we recommend renting a car and driving to Balos beach on the peninsula of Gramvousa. If you are in the mood for fun and water slides, then Limnoupolis water park is only 12 km away from Platanias. It is a lovely place to spend a day with the whole family.
---
Watch our video from Platanias – and follow our Youtube channel
---
Platanias map
Most of Platanias is west of the small harbour that can be viewed on the map. If the map is zoomed out a little, you can find the holiday villages, Agia Marina to the east and Gerani to the west.