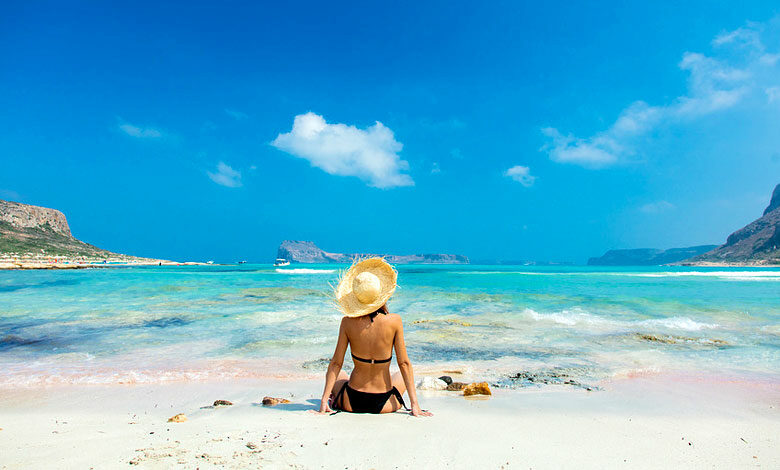 Crete is the biggest of the many Greek islands and with its 8,336 square kilometres, it is also the fifth largest island in the Mediterranean.
Its wonderful subtropical climate, the lovely sand beaches, the Greek cuisine and the hospitable local population make Crete one of the preferred destinations for the British during the summer half of the year. The nice weather lasts long into the late summer, and even in October it is often pleasant and warm, summery weather.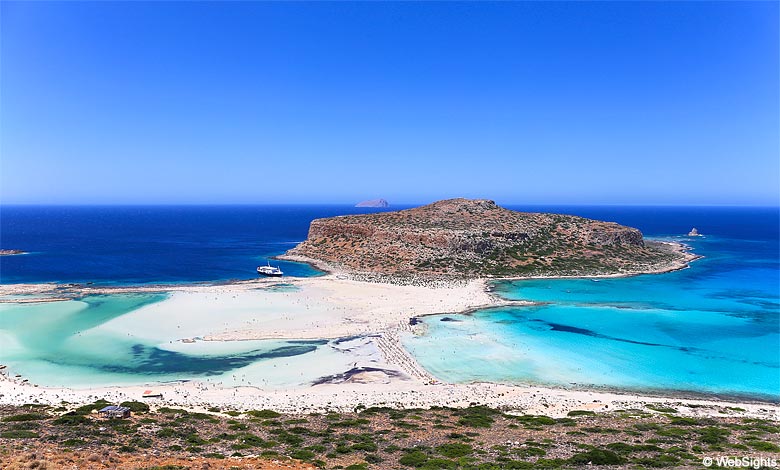 Most tourists arrive at one of the two international airports in Crete. The largest airport is located in the capital, Heraklion, in the eastern part of Crete, and from there you can go to the holiday resorts Agios Nikolaos, Elounda and Hersonissos.
The other airport is located in Chania in the western part of Crete, and this is probably the best-known airport to the British. Chania itself is a large holiday resort, and Platanias and Rethymnon are two of the other popular holiday resorts in the area. Along the Chania coast, a wide range of small and medium-sized holiday resorts are located as pearls on a string.
When it comes to beaches, Crete has more beaches than any other Greek island. The coastline totals 1046 km and the island has big, lovely sand beaches, isolated natural beaches, romantic lagoons and even the largest palm beach in Europe: Vai on the east coast of Crete. In addition to Vai, the two best-known beaches are Balos, Elafonissi (photo above) and Falasarna, which are both located on the west coast of Crete.
Have a look at our Top 10 list of Crete's best beaches.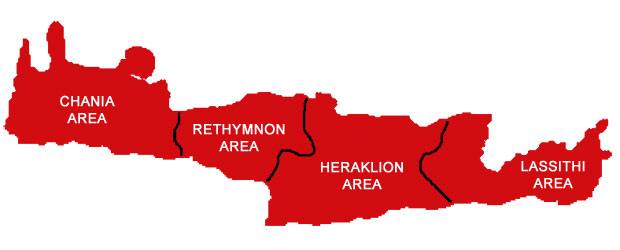 Click on one of the four locations on the map to see all the beaches in the area. If you wish to search for a particular beach, use the search field in the top right-hand corner of the page.
Crete has close to 100 Blue Flag beaches, which is a eco-label in regards to water quality, safety and environmental management. The prefecture of Lassithi tops the list, with more than 40 Blue Flag beaches. Many of the popular tourist resorts have Blue Flag beaches, like Agia Marina, Elounda, Hersonissos and Rethymnon.
---
Our videos from Crete