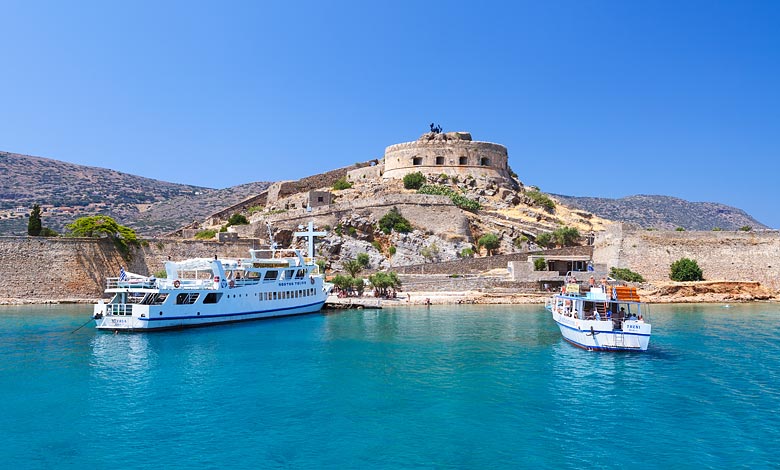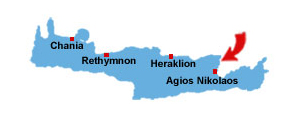 Spinalonga is a small island north-east of Agios Nikolaos in the north-eastern part of Crete. The official name of the island is Kalydon, but it mostly goes under the name of Spinalonga.
The island has an exciting history; first as a Venetian fortress and later on as a leper colony.
The Venetians built the fortress in the late 1500s to defend themselves against Ottoman attacks. The fortress was an important Venetian strongpoint for several hundred years and Spinalonga did not fall into the hands of the Ottoman empire until 1715.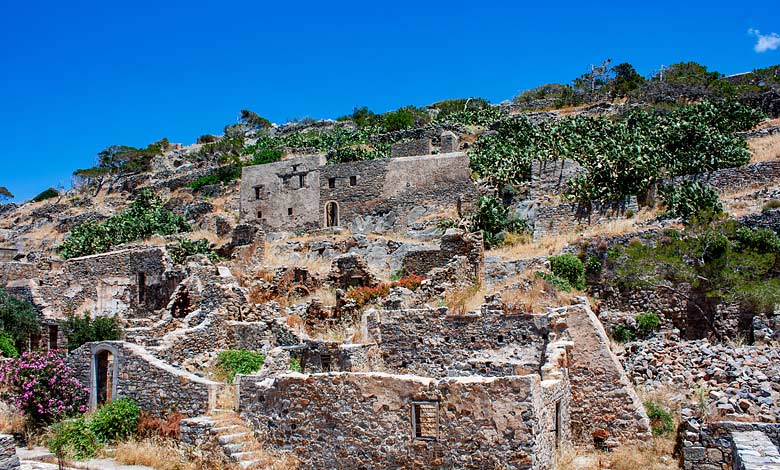 In 1903, Spinalonga was appointed a 'treatment centre' for the lepers of Crete, despite the fact that the disease was incurable at that time. The lepers were transferred to Spinalonga and were not allowed to leave the island. It was possible for their families, priests etc. to visit the island. However, they were thoroughly disinfected before they could leave the island again.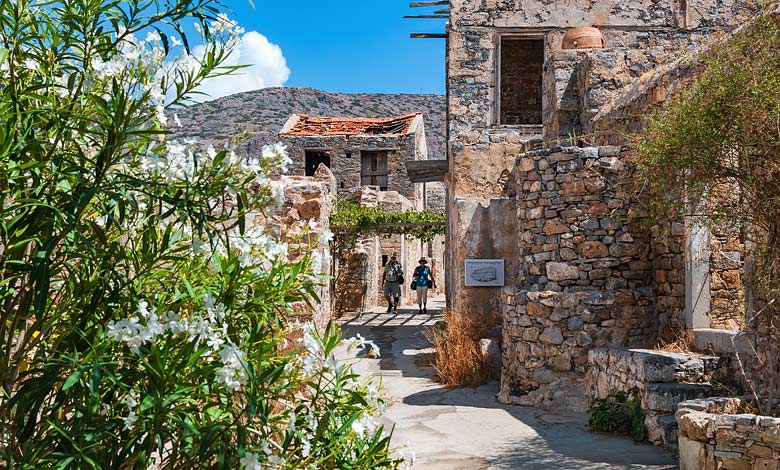 From 1913, the island started to receive lepers from all over Greece. This caused the number of inhabitants to increase to almost 400. The inhabitants established their own society with shops, tavernas and even a school. The island also had a mayor.
The establishment of this society was possible due to two main factors. Partly because the lepers obtained a considerable compensation for the displacement and partly because many of them were experienced craftsmen with skills, which they could apply on Spinalonga.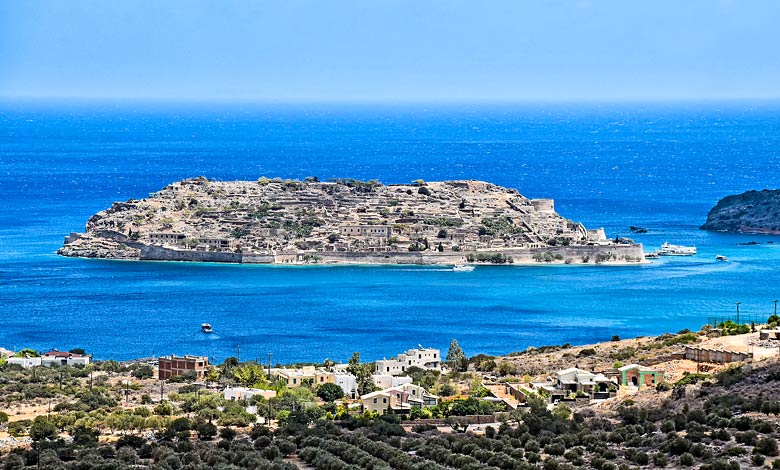 The hospital on Spinalonga did not close until 1957. At that time, it was possible to receive treatment and the lepers were transferred to hospitals in the mainland.
Today, the island is deserted, but the closed hospital, the bakery and a few tavernas from that time still stand. The island is a very popular tourist attraction and the many tourists go by boat to the island from Elounda, Agios Nikolaos or the small fishing village Plaka, which is located only 300 m from Spinalonga.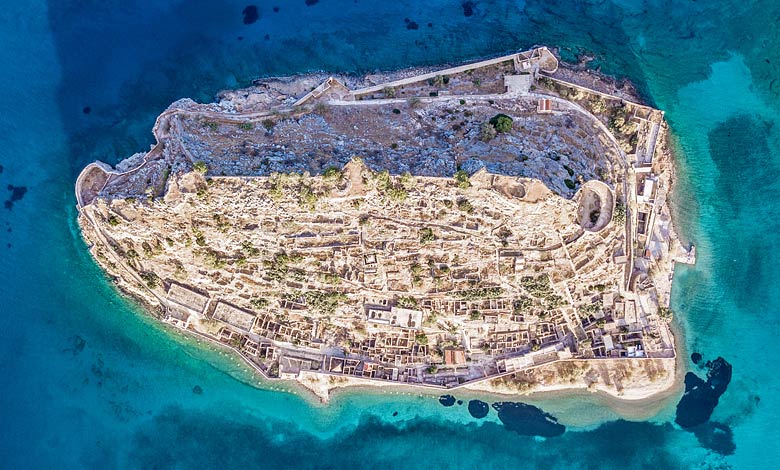 If you go for a walk along the coast around the island, there is only about 1 km. It is possible to buy food and drinks on the island and there are a few small beaches with gravel if you need to cool down.
---
Spinalonga map