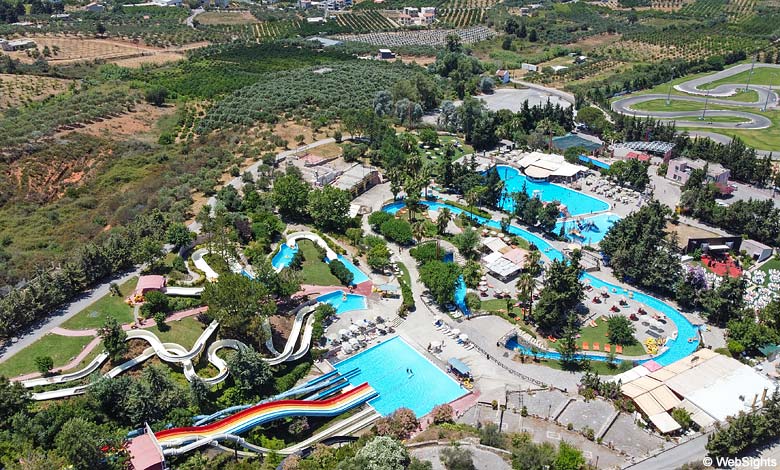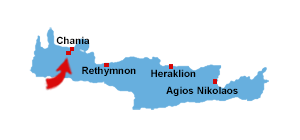 Limnoupolis Water Park is a water park in the western part of Crete, only 7-8 kilometres from the holiday villages Chania, Platanias and Agia Marina. The water park is also known as Aqua Creta Limnoupolis.
Limnoupolis Water Park offers water slides and other activities for children of all ages. All the major water slides have a minimum height requirement of 120 cm.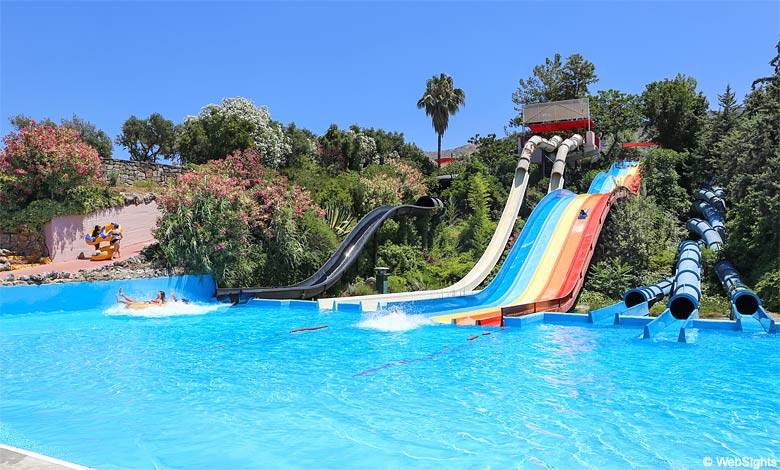 The brave ones can try out Free Fall, which is a super steep water slide with a length of 55 meter. Triple Twist can offer the same adrenaline rush, as it consists of three closed pipes that twine around each other.
You can experience a bit calmer pace on the Rainbow, Black Hole, and Giant water slides. Rainbow is the most popular one, as it is a broad water slide with five parallel lanes in all the colours of the rainbow. The family can slide side by side and see who gets to the bottom first.
Those who would like to relax completely can jump into Lazy River. Here, you can float around in a 200-meter-long artificial river in beautiful surroundings. Otherwise, it is possible to bathe in the 1.500 m2 large pool, which is 3,8 meters in the deep end.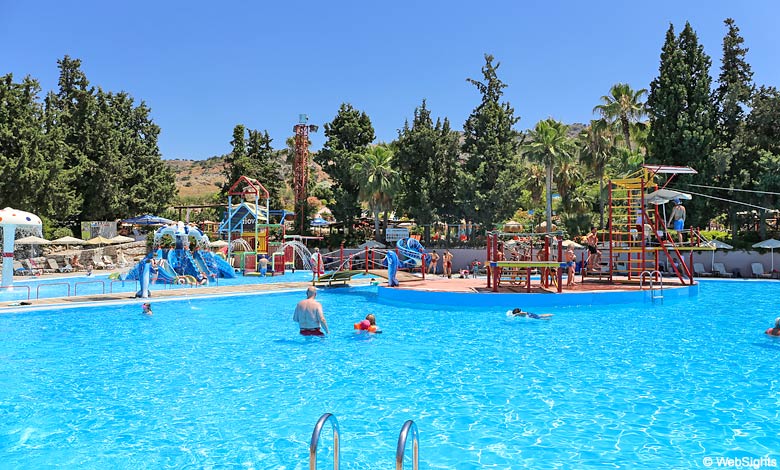 The youngest children have their own area without any minimum height requirement. Here, the water is shallow, and you can find a few small water slides, a play tower and a huge barrel that pours water over the children once it is filled up.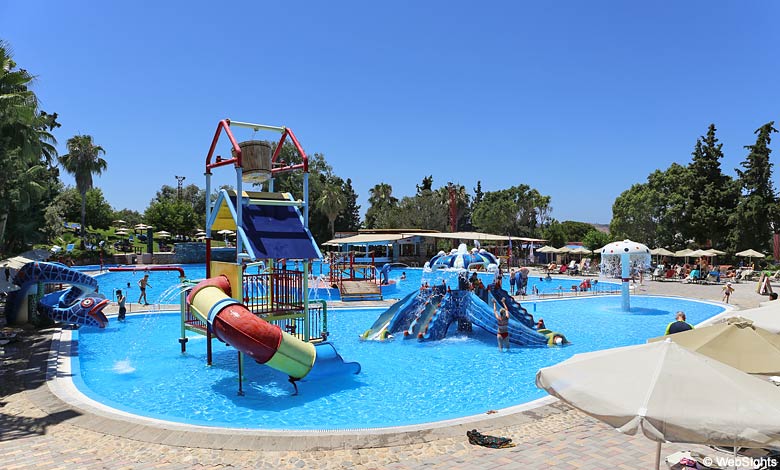 If you get hungry, there is a restaurant and several fast-food spots. There is also a mini market, where you can purchase snacks and drinks.
Limnoupolis water park is in a slightly remote spot southwest of Chania, but there are several transport options. The easiest options are a rental car or taxi, but otherwise, there are local buses, and the tourist train The Little Fun Train even has a special route to the water park from selected holiday villages.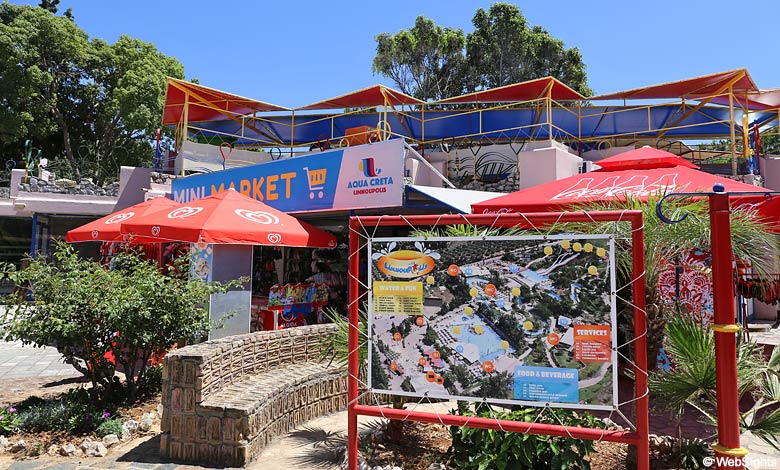 You can find prices and opening hours for Limnoupolis water park on the park's official website.
---
Watch our video from Limnoupolis water park
---
Map of Limnoupolis Water Park
Limnoupolis water park is placed right in Crete's beautiful nature. The only neighbour is a big, beautiful go-cart track. The holiday villages on the Chania coast are up north.