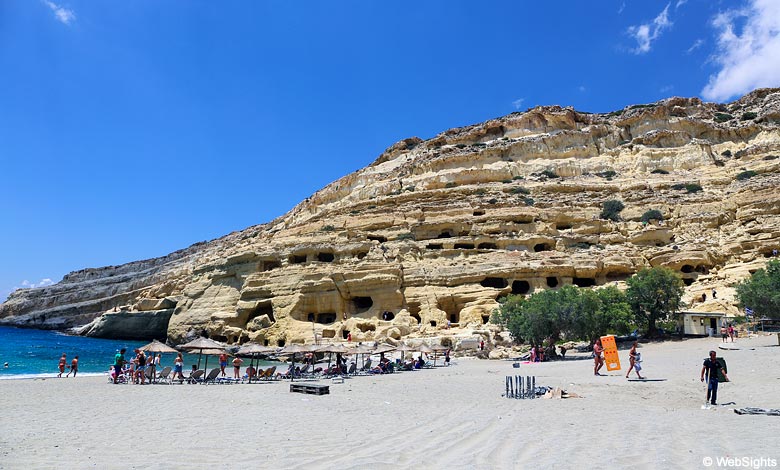 Matala is a holiday destination, beach, and tourist attraction in southern Crete. It is located 66 km from the capital of Heraklion, and a large chunk of the trip doubles as a beautiful, natural experience.
An overview of the beach
Matala is home to a gorgeous beach found in the shelter of a bay surrounded by cliffs on either side.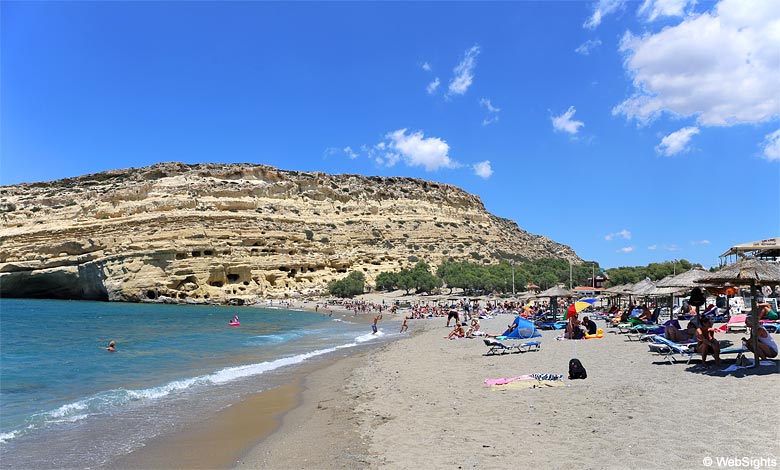 With a length of 260 metres, the beach offers rough sand and clear water. Large sections of the beach offer sun loungers and parasols in exchange for a fee, and you can even pay to use amenities like showers and toilets. During high season, the beach is supervised by a lifeguard.
To the north of the bay lies a selection of manmade caves. These were carved out back in the Neolithic age, and people used to live in them. For an interesting break from life on the beach, take a trip up onto the cliffs to explore one of the many caves.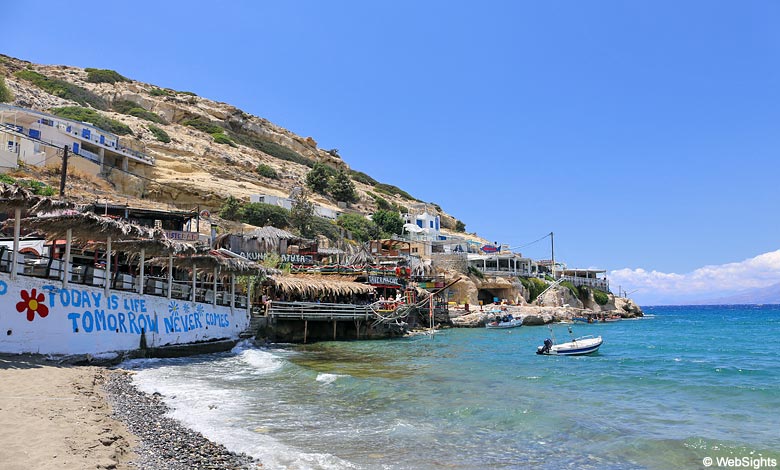 Child-friendliness
While the bay ensures that the beach is sheltered from waves, the water is relatively deep. There is usually ample space for the young ones to play at the back of the beach.
Water sports
There are no water sports on the beach but snorkeling along the cliffs on either side of the bay is guaranteed to be interesting.
Beachside restaurants
There is a selection of cafés and restaurants behind the southern part of the beach. What's better still, the southern part of the bay, where the restaurants are located, is raised above the bay, providing an incredible view of the water, the beach, and the caves on the other side. One of the restaurants even have a table raised a few metres above the surface of the water!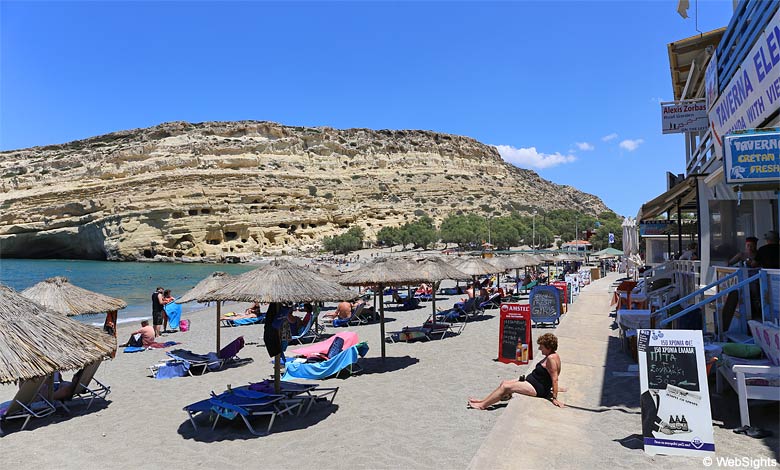 The village of Matala
The story of Matala is long and interesting. During the time of the Minoan civilisation, it was a seaside village for Faistos, which was the second-largest Minoan palace on Crete (outranked only by Knossos). Faistos is located a few kilometres northeast of the beach, and the village is definitely worth a visit.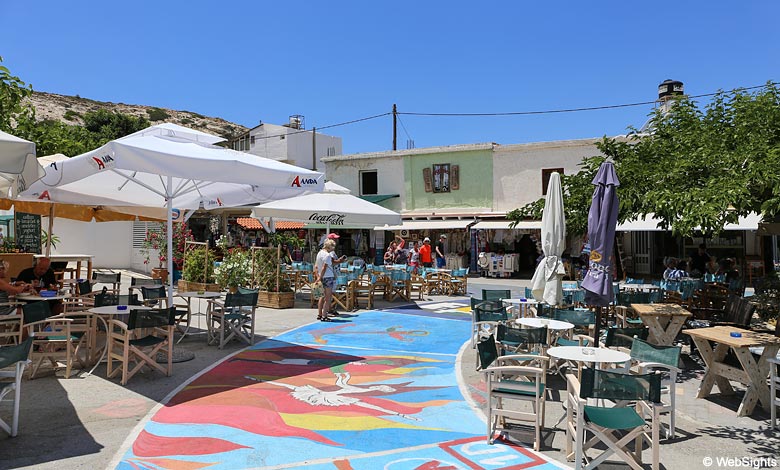 For many years, Matala was a fishing village like so many others on Crete. In the 1960s and 1970s, the village became popular with hippies, some of whom moved into the caves carved into the cliffs. Matala has since grown into a beautiful tourist village that takes pride in its hippie past and spectacular caves.
The original beachside village is home to a selection of colourful souvenir shops, cafés, and restaurants. Even the roads through the village are painted in colourful motifs. Most of the hotels are located a few hundred metres behind the beach.
---
Watch our video from Matala
---
Map of Matala
The map shows the original village south of the beach. Behind the beach, a large area with tamarisk trees is visible. Some people choose to pitch their tents here for the night. The caves are located north of the beach.