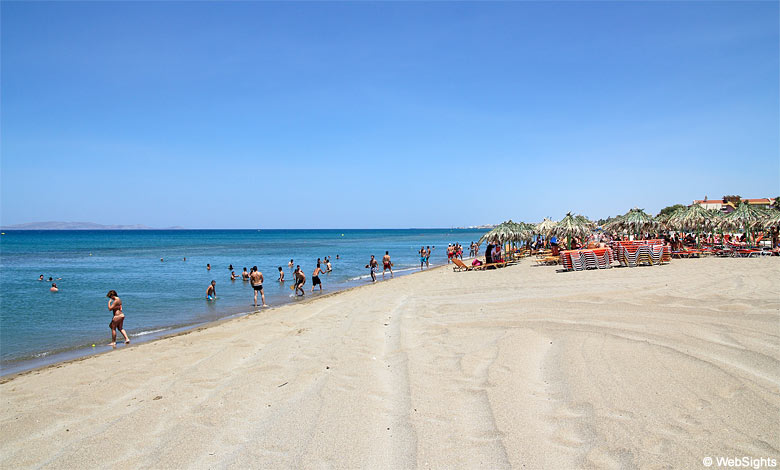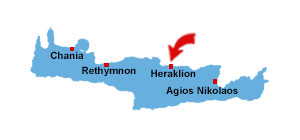 Heraklion is found on the northern coast of eastern Crete. The biggest airport on the island is on the outskirts of town, and the huge harbour provides connections to some of the many Greek islands, not to mention the Greek mainland.
Considering its size, Heraklion doesn't have many hotels. The biggest and best hotels are located just outside the city centre, on Ammoudara Beach. One of the best and most family-friendly hotels is Agapi Beach Resort with an all-inclusive option.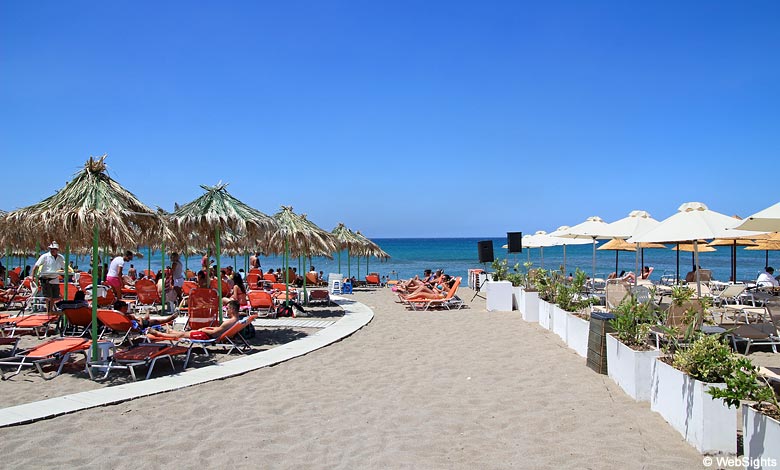 Ammoudara Beach
The centre of Heraklion isn't home to any beaches, but just outside, you'll find the long and gorgeous Ammoudara Beach. The four kilometres of beach that are closest to the city centre are covered in fine white sand, and there are only small areas with pebbles.
It's possible to rent sun loungers and parasols from various places along the beach, usually from the beachside restaurants. These also tend to offer showers and toilets. The lifeguards have a few towers along the beach and are there to watch the guests throughout the high season.
Those who arrive by car will be able to park on the streets behind the beach.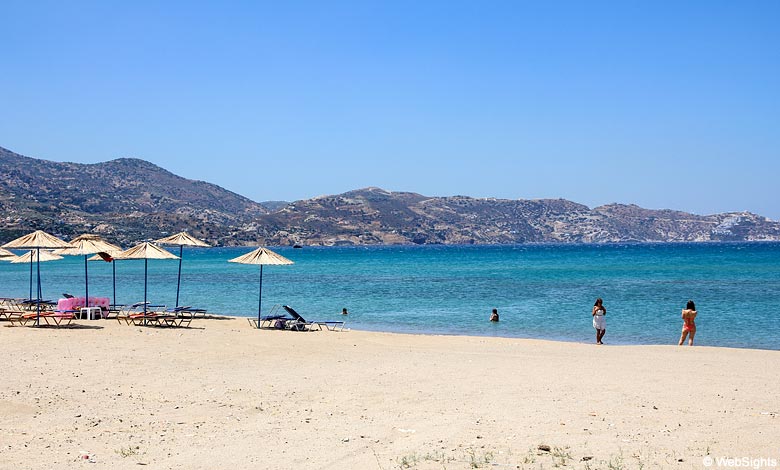 Child-friendliness
The beach in Heraklion is relatively child-friendly. The sand is nice for playing in, and the same goes for the edge of the water. That said, the water does get deep quite quickly.
Water Sports
There are plenty of opportunities to try out different water sports, such as jet skis and banana boats. The best place to find these activities is around the middle of the long beach, near Agapi Beach Resort.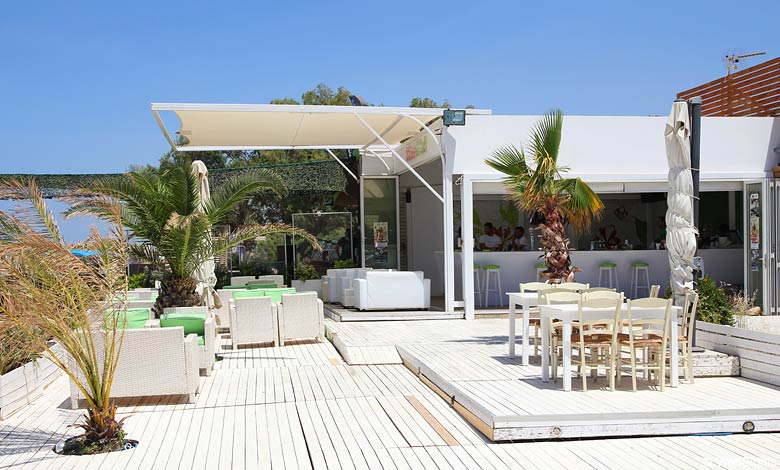 Beachside Restaurants
Various restaurants, cafés, and bars can be found along Ammoudara Beach. Many of them offer sun lounger rentals for their area, including Edem Island, popular with the younger population of Heraklion.
The City of Heraklion
With more than 140,000 inhabitants, Heraklion isn't just the capital of Crete but also the largest city on the island. An exciting city with history, culture, markets, and lots of shopping.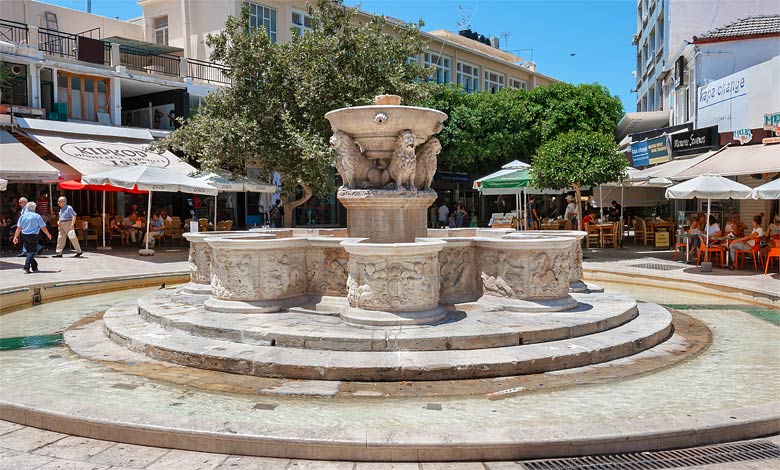 The shopping street 1866—named after the Cretan rebellion—is a typical Greek shopping street with lots of small shops. Dedalou is home to a large selection of international shops, and the street ends in a cosy square with a popular Venetian fountain (see picture).
Some of the main attractions in Heraklion are the archaeological museum, Agios Minas Cathedral with space for up to 8,000 people, and the Venetian harbour by Koules Fortress (see picture). The single biggest attraction is Knossos, which can be found a few kilometres south of the city centre.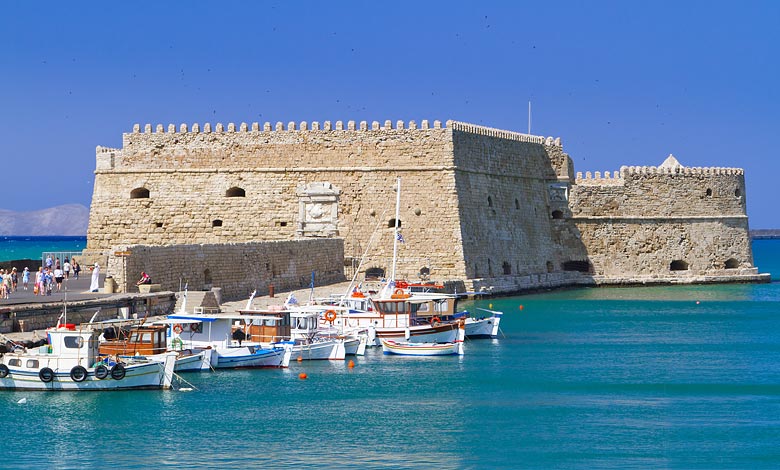 ---
Map of Heraklion
The right side of the map shows Heraklion's centre and large harbour. The left side shows Ammoudara Beach, which stretches for almost six kilometres.