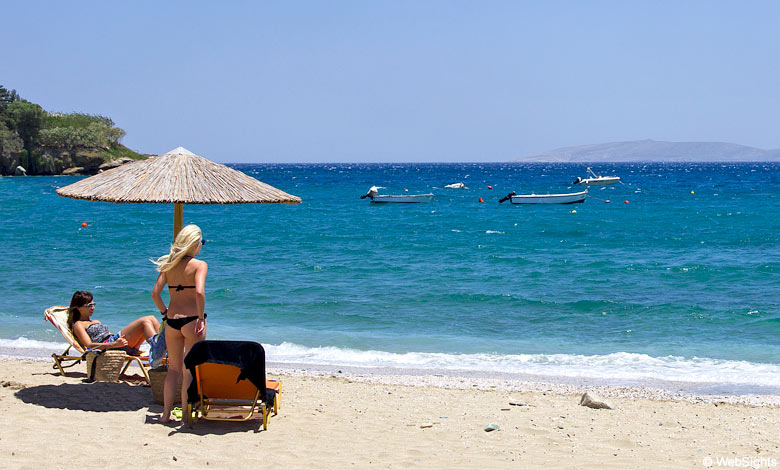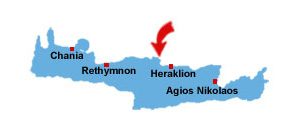 Agia Pelagia is located right in the middle of the north coast of Crete, approx. 20 km west of Heraklion, the capital of Crete.
Agia Pelagia beach
The main beach in Agia Pelagia is well protected inside a beautiful bay. The beach is more than 400 metres long, but very narrow.
The sand is coarse, but not to the extent that it is uncomfortable. The water is crystal clear, but unfortunately it deepens rather abruptly. However, there are seldom waves.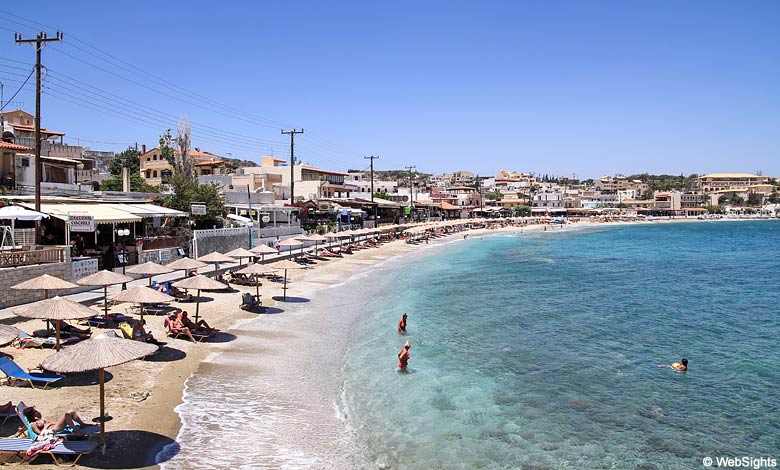 It is possible to rent sun lounges and sunshades at the beach and there is also access to showers and toilets. There is a big parking space close to the beach.
Child-friendliness
The sand is coarse, but good to play in. The water deepens rather abruptly, but the children can easily play alongside the water. There are hardly any waves.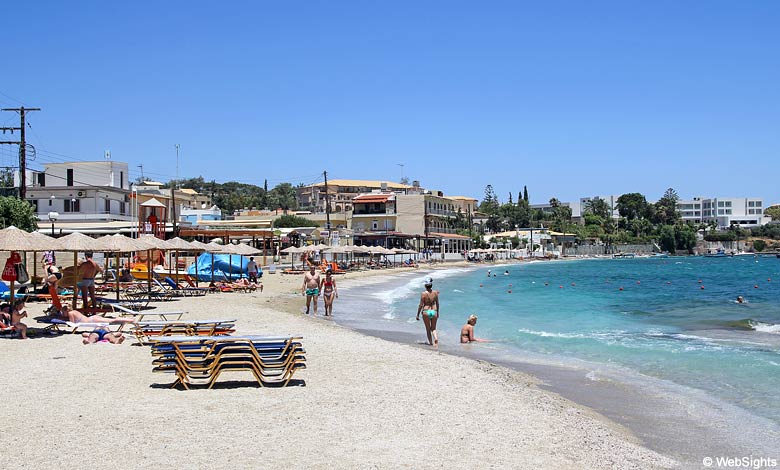 Water sportsDuring the high season, there are different types of water sports available.
Beach restaurants
Behind the beach, there is a narrow sea front with many restaurants and cafés. Here, you will find a wide selection of Greek and international dishes.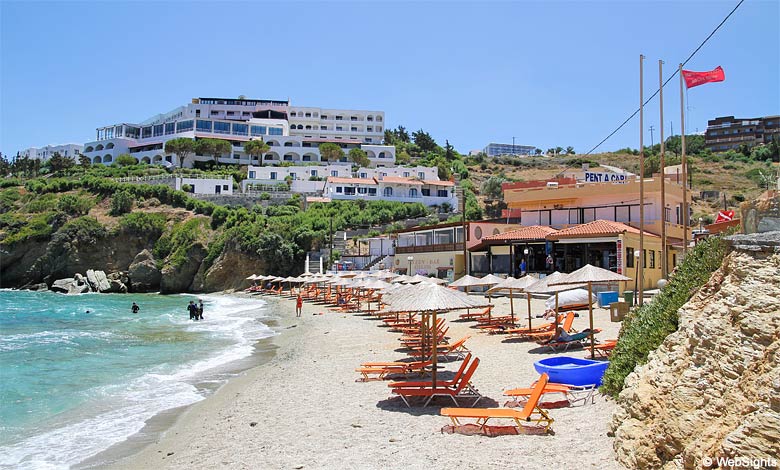 Agia Pelagia holiday resort
Agia Pelagia is a well-equipped town with all that you need for your holiday. There are plenty of restaurants, cafés, supermarkets, some tourist shops and a pharmacy. Several times a day, there is a bus to the capital, Heraklion, which is located 20 km to the east.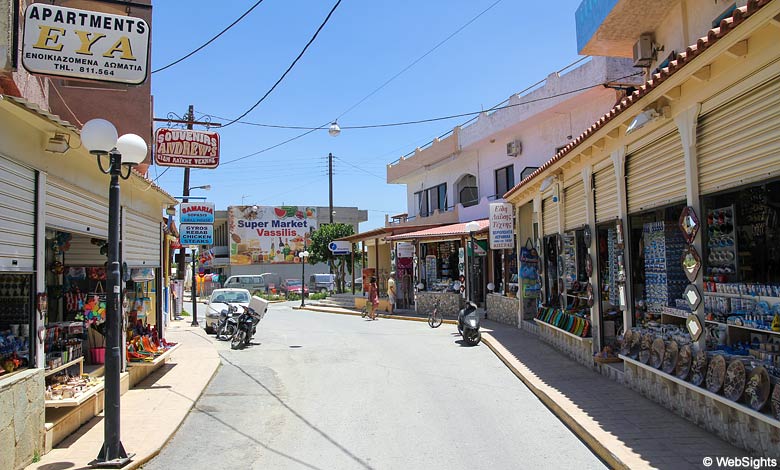 The town is an obvious choice for those who seek a quiet and relaxed holiday in beautiful surroundings. There is a reasonable selection of hotels – mainly small hotels and apartment hotels.
---
Agia Pelagia map