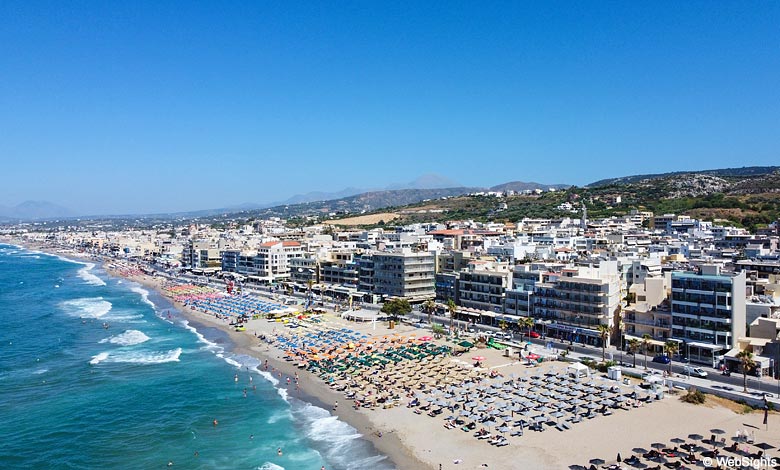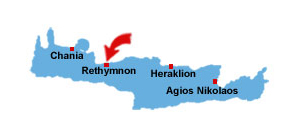 Rethymnon is located on the north coast of Crete, almost half-way between the two biggest towns on the island, Heraklion and Chania.
Rethymnon beach
Rethymnon has a lovely beach, which is several kilometres long and starts from the Venetian harbour in the town.
Particularly the first part of the beach has fine-grained, golden sand, which is only mixed with a few pebbles. The water is shallow and often quite calm. However, there will be waves, when the wind comes from the north.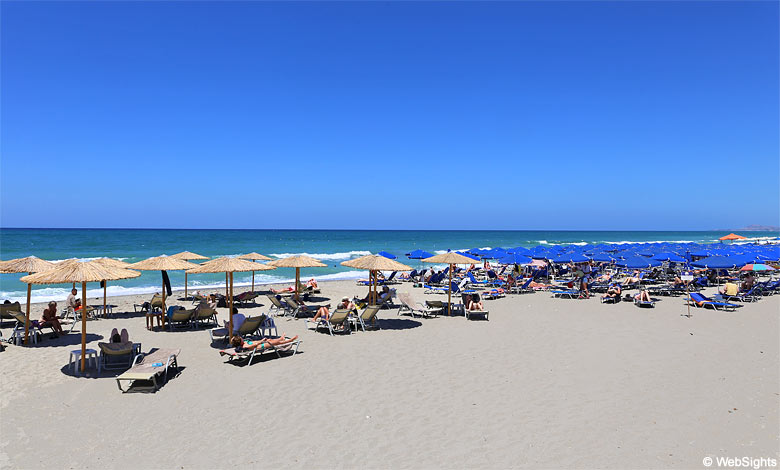 The beach has numerous sections with sun lounges and sunshades. There are also several showers and toilets at the beach. Behind the beach, there is a wide sea front and a busy street with restaurants, bars and shops. There are parking facilities in the side streets, but it may be difficult to find a space.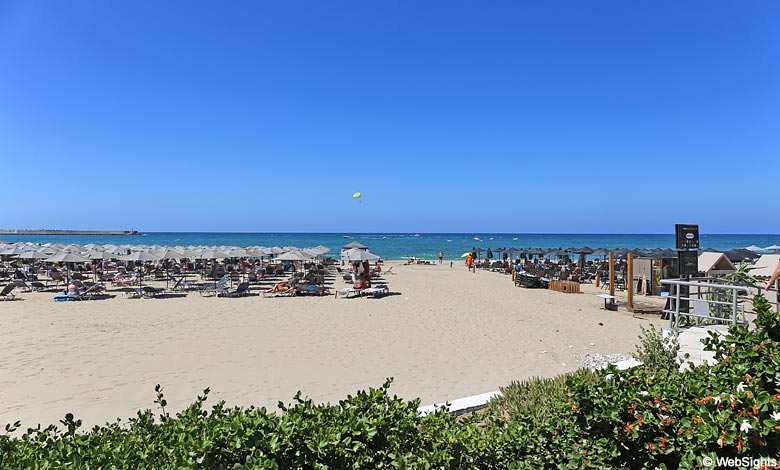 Child-friendliness
The wide beach has plenty of room to play and the water is very shallow. In all, it is a very child-friendly beach.
Water sports
There is a wide selection of water sports activities along the beach, including parasailing, jet skis, banana boat and crazy sofa. Naturally, it is also possible to rent the traditional water bikes.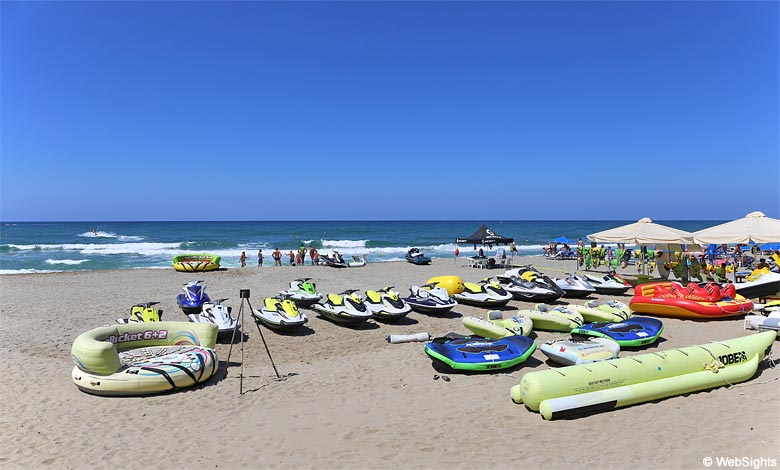 Beach restaurants
Behind the beach, there are plenty of bars, cafés and restaurants. Here it is also possible to buy food and refreshments to bring to the beach.
Rethymnon holiday resort
Rethymnon is the third largest town in Crete and has been merged with the neighbouring town to the east, Perivolia.
In the northern part of town, you will find the charming old quarter with houses built in Venetian, Greek and Turkish style. Here there are many highlights, such as the Venetian knight's house, the Rimondi fountain from 1626 and the Loggia.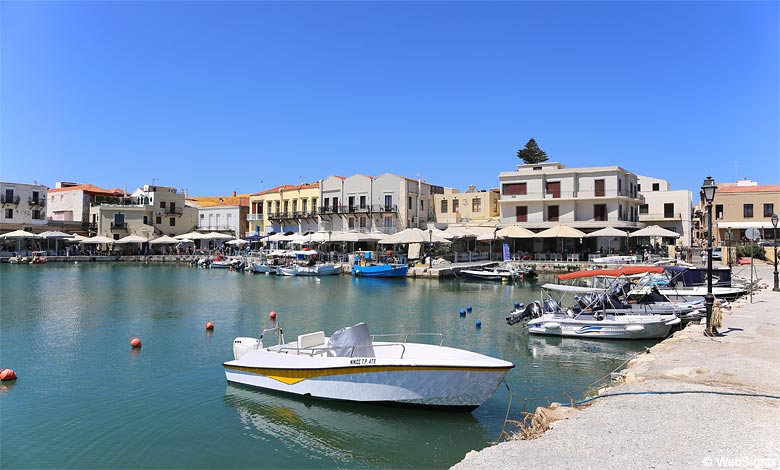 In the north-eastern part of the old town, there is a small Venetian fishing harbour from the 1200s, which is surrounded with lovely restaurants and cafés. Most of the hotels in the centre of Rethymnon are quite small. The large family hotels are located on the outskirts of the town and in the nearby towns Perivolia and Adelianos Kampos.
---
Rethymnon video
---
Rethymnon map