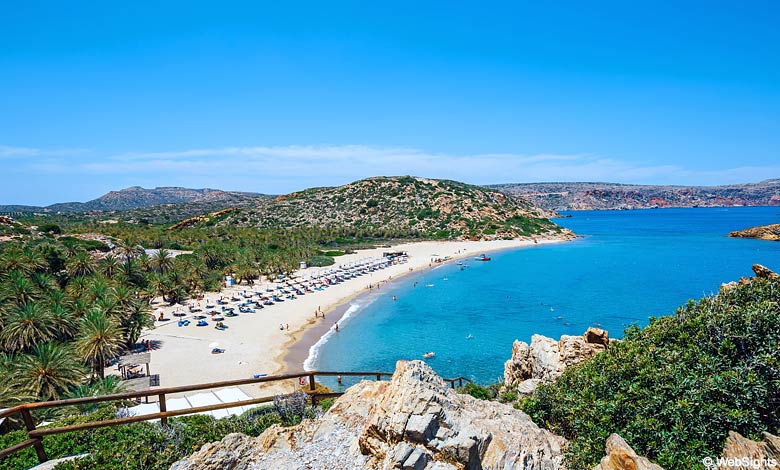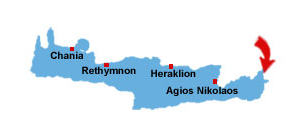 The palm beach of Vai is located in the north-east corner of Crete. From the capital Heraklion there are 153 km by car, and the trip takes approx. 2,5 hours.
People who watched TV in the 80s probably remember the world-famous TV commercial for Bounty Bar. Many associated it with a Caribbean sand beach, but it was actually recorded on Vai.
Vai beach
Vai is an almost 300 m long natural beach, which is located right in front of an exotic palm forest. With its approx. 5000 palm trees, it is the largest palm forest in Crete.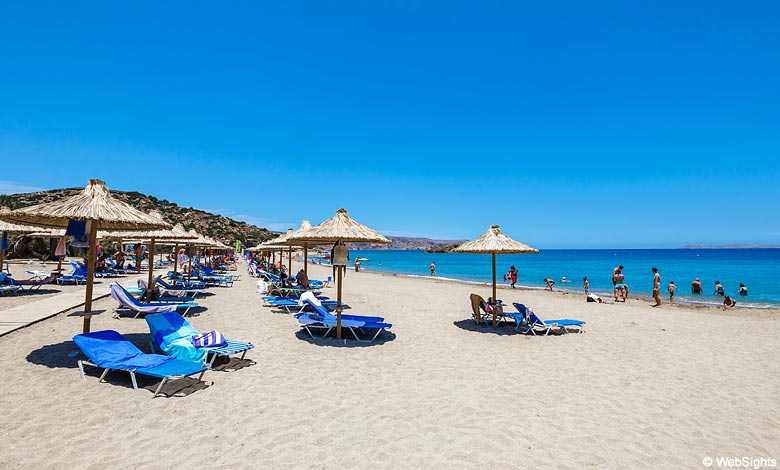 The sand is fine-grained and golden, but mixed with pebbles in the northern end. The water is crystal clear with beautiful turquoise shades. The beach has all the necessary facilities, including sun lounges, sunshades and showers.
The palm trees and the beautiful sand beach make Vai one of the most popular tourist attractions in Crete. The beach is particularly quite crowded in July and August. Those that prefer being a little more alone can walk to Psili Ammos beach, which is only 200 metres from Vai. Psili Ammos can be translated to "fine sand", which you can find plenty of on this beach. Keep in mind that there are no facilities here.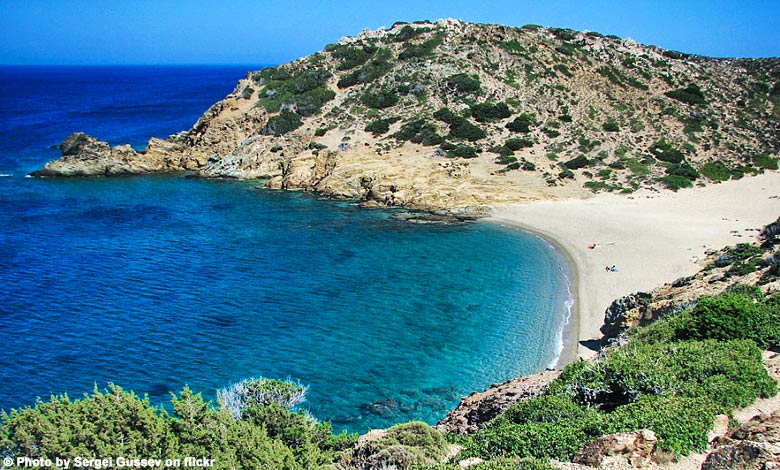 Child-friendliness
On some days, it may be a bit crowded to play, but the water is relatively shallow and there are rarely waves.
Water sports
There is a wide selection of water sports activities at the beach, including jet skis, banana boat, water skis and windsurfing.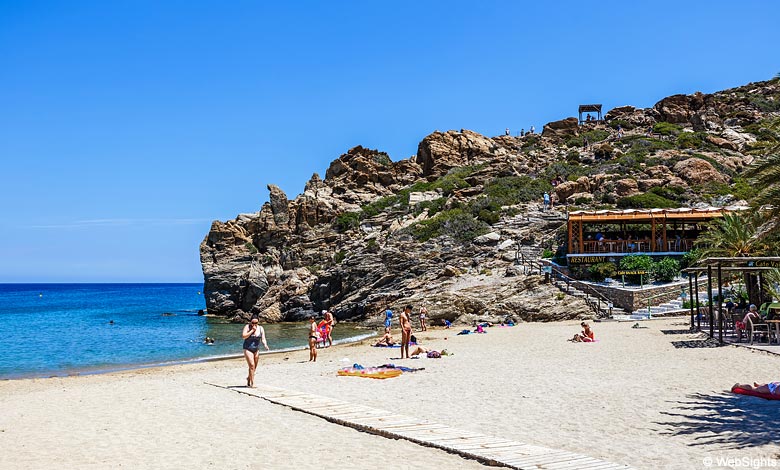 Beach restaurants
At the southern end of the beach, there is a restaurant/café, which is also a beach bar. The prices are reasonable despite the lack of competition.
Nearby holiday resorts
The closest big town is Sitia, which is located 25 km to the south-west. However, the number of hotels is limited here. The closest large holiday resort is Agios Nikolaos, which is located almost 100 km to the west.
---
Vai map
The palm beach of Vai can be seen in the middle of the map, while you can find the impressive palm forest towards the west. The parking lot is close to the beach, alongside two restaurants/cafés. The trail down to Psili Ammos beach is also marked on the map.