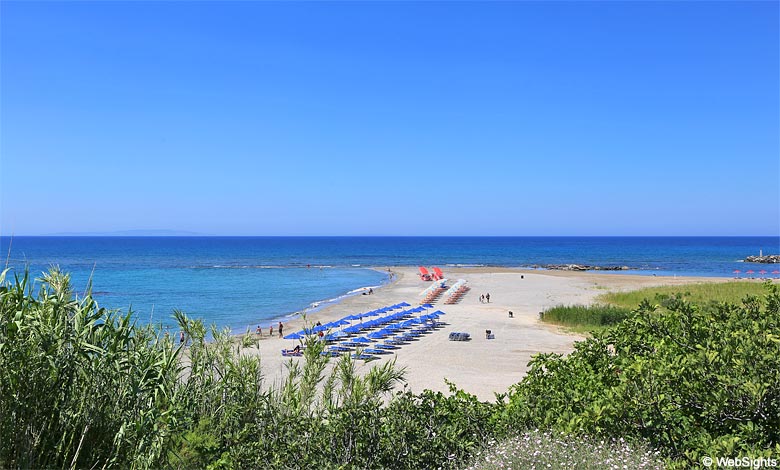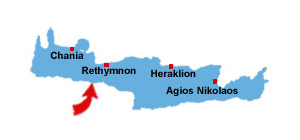 Frangokastello is a small town on the south coast of Crete, about 10 km east of Hora Sfakion. The distance to Chania on the north coast is about 75 km.
There is uncertaintancy about the origin of the name. Some believe it originates from the Greek term Kastelli Fragon, while others believe it comes from Italian "Castel Franco" (the brave castle).
Frangokastello beach
The beach in Frangokastello is set in beautiful surroundings with The White Mountains (Lefka Ori) in the background and the beautifully preserved castle right down by the beach.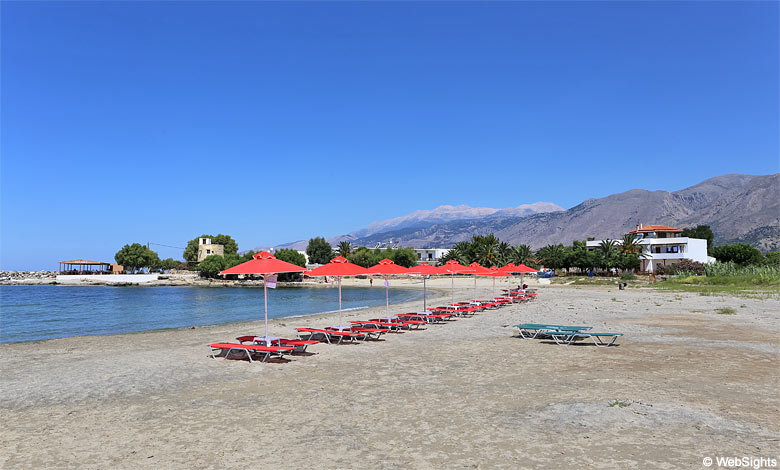 The beach is in the shape of a triangle, and thus faces both to the southwest and southeast. If there are waves on one side of the beach, there are usually no waves on the other. The sand is bright and fine, and the water is quite clear. There are several sections with rental of sunbeds and umbrellas.
To the west is the 500-metre long beach of Vatalos, which consists of a mixture of sand, pebbles and some rock protrusions, which makes the beach ideal for snorkeling. Less than a 10-minute walk east is the natural beach of Orthi Ammos, known for its beautiful sand dunes.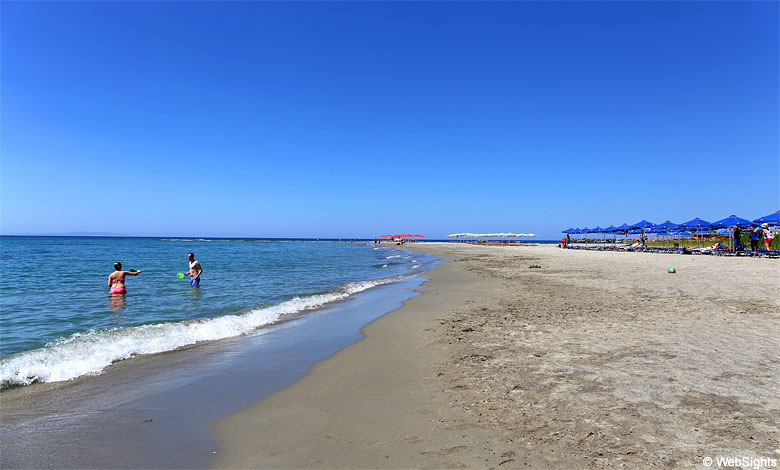 Child friendliness
There is plenty of room to play, and parts of the beach have very shallow water. Perfect for kids.
Water sports
There are no water sports activities.
Beach restaurants
Just behind the beach is Café Fata Morgana. Taverna Drosoulites, which serve Greek specialties, is located just across the street.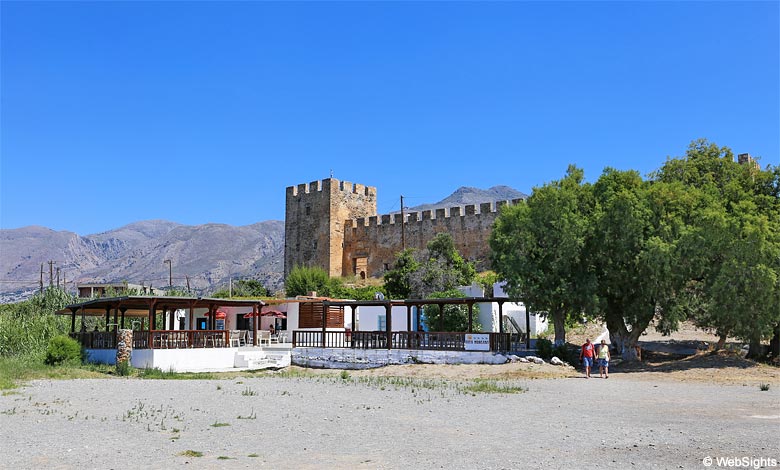 Frangokastello holiday resort
Frangokastello is not yet a real resort town, but in recent years the development of the area has increased. There are several small places with holiday apartments for rent, as well as a few restaurants and shopping opportunities.
It is possible to enter the castle, which was built by the Venetians in 1371, as a defense measurment against pirates and rebellions from locals. The castle is surprisingly well maintained and a fine experience if you are generally interested in such type of experiences.
---
Frangokastello map
Frangokastello is located in the middle of the map. On the left is the larger beach of Vatalos. The beach Orthi Ammos is located on the right hand side of the map.