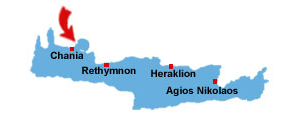 Livadi is a small village located on the Akrotiri peninsula in the northwest of Crete. The much larger holiday resort of Chania is located about 15 km to the south. Chania International Airport  is only 5-6 km away from Livadi.
The beach in general
Livadi has an approx. 60 meter long sandy beach, which is beautifully located deep in a bay. The clear bathing water is very shallow and the beach is incredibly well protected from waves. It provides almost perfect conditions for families.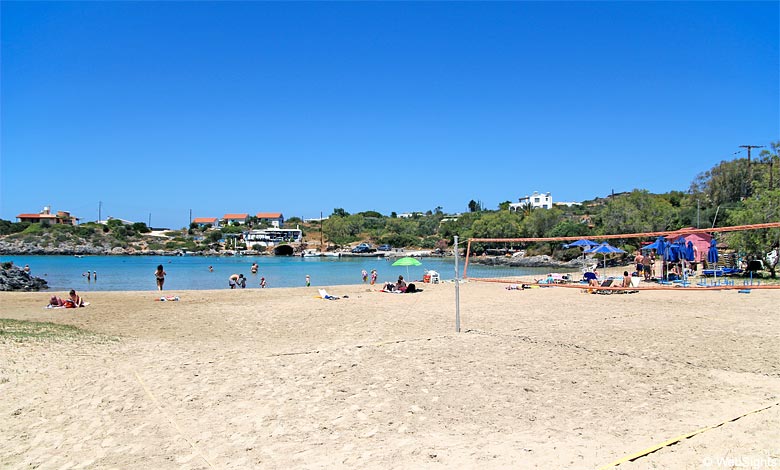 It is possible to rent sunbeds and umbrellas on the beach. There are also changing facilities and very much outdated restrooms. Parking is available by the road.
Right next to the main beach is a somewhat smaller sandy beach. The beaches can be well visited in July and August, but it is usually possible to find a spot.
Child-friendly
With its fine sand and the shallow and calm water, the beach in Livadi is extremely child-friendly.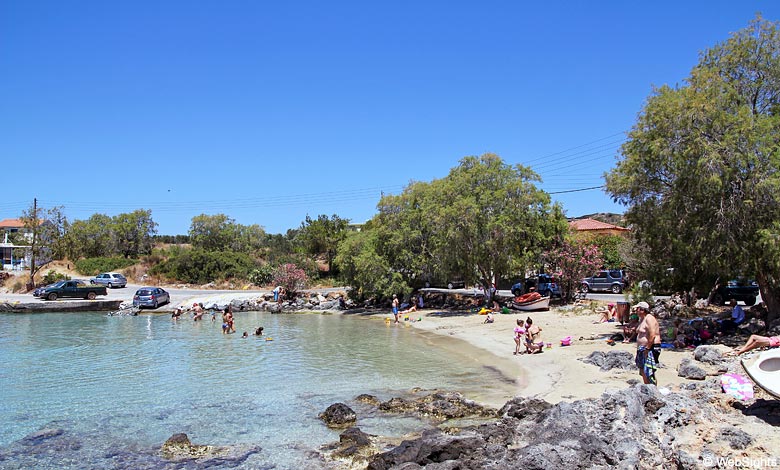 Water sports
There are no water sports activities at the beach in Livadi.
Beach restaurants
There is a beach bar/ice cream parlor open during high season. A minute's walk from the beach there is a restaurant with sweeping views of the bay.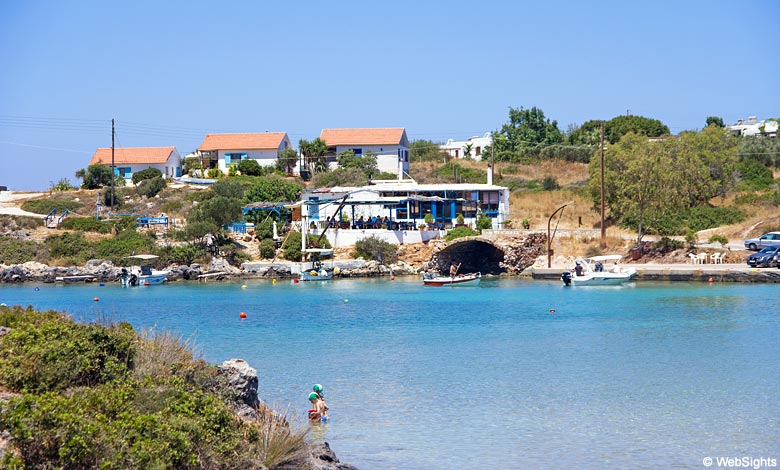 The city of Livadi
Livadi is a very small town with only a few houses. The city's only hotel is the 3-star Alianthos Suites, which gets good reviews from guests. The hotel has 13 apartments, a restaurant, a tennis court and a swimming pool. There are also many private individuals who rent out rooms and holiday apartments in the area.
The town's only restaurant is located with nice views of the beach. Further restaurants and shopping can be found in the nearby towns of Chorafakia and Kalathas. If you want to shop for clothes, jewelry, ceramics, etc. then Chania is the nearest big city. In Chania there is an interesting old town, a nice Venetian harbor area and a large market on Saturdays.
---
Map of Livadi
On the map, it can be seen how the bay effectively protects the beach from waves. To the south are Chorafakia and Kalathas, while the larger resort town of Stavros is located on the north coast of the Akrotiri peninsula.