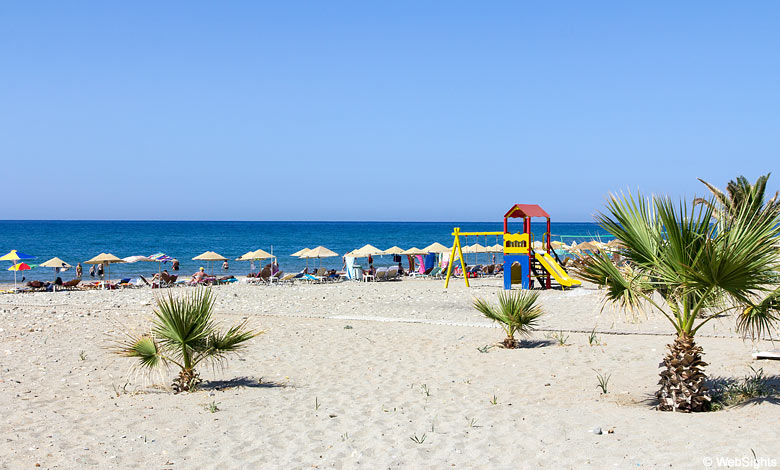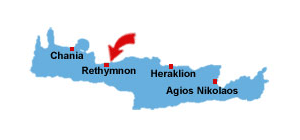 Perivolia is a small holiday resort directly east of the well-known holiday resort Rethymnon.
Perivolia beach
Perivolia beach is a continuation of the beach in Rethymnon.
The sand is bright and fine-grained, but in some places it is mixed with a little bit of pebbles. The water here is also clean and clear, however, there are stones several places along the waterline. The beach has several sections with sun lounges and sunshades. There are also showers and toilets.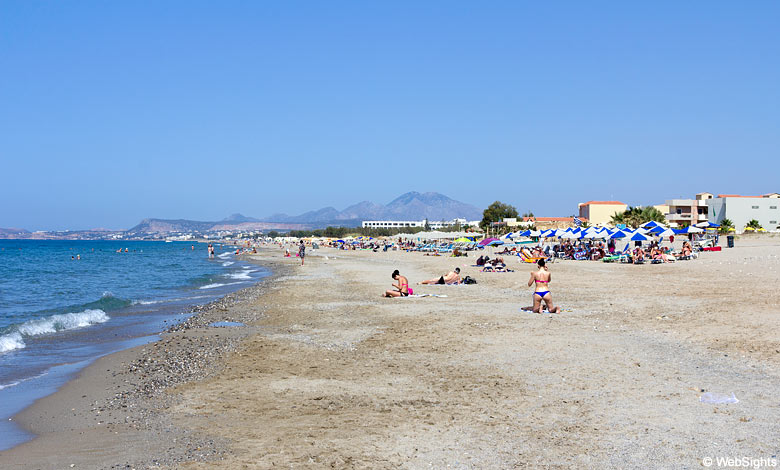 Perivolia beach has been awarded EU's Blue Flag for the past couple of years.
Child-friendliness
The beach does not have quite as shallow water as the neighbouring beach in Rethymnon, and there are stones along the waterline. Next to one of the sections with sun lounges, there is a small playground in the sand.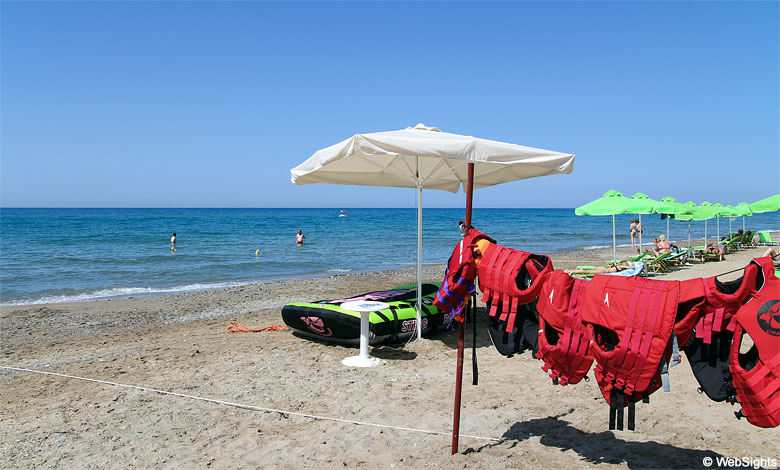 Water sports
Different types of water sports are offered at the beach in Perivolia, e.g. jet skis, banana boat and sting ray.
Beach restaurants
There are a few restaurants/cafés along the beach.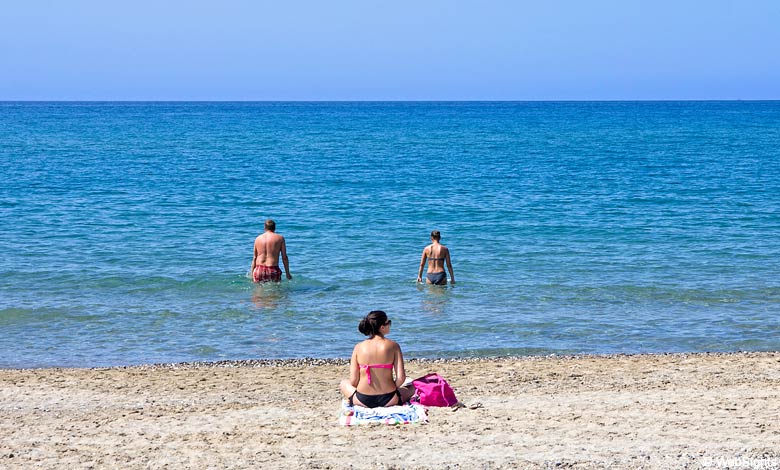 Perivolia holiday resort
For a long time, Perivolia was a small, separate holiday resort, but with the continued growth of Rethymnon, the two towns have almost become one. However, Perivolia is far more quiet and relaxed than Rethymnon. There are not so many hotels and much better room at the beach.
The charming, old quarter of Rethymnon and its many shopping facilities can easily be reached by foot, alternatively by bus or taxi.
---
Perivolia map