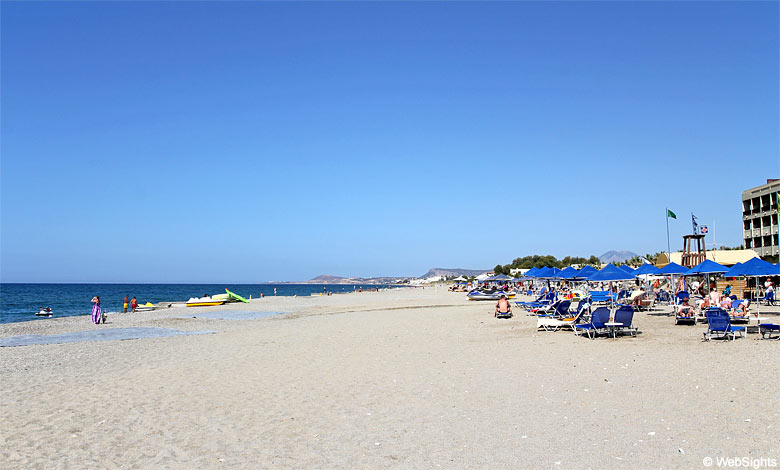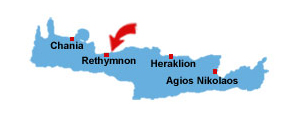 Adelianos Kampos is located six kilometres east of Rethymnon and not far from the small, charming village of Adele.
Adelianos Kampos beach
The beach in Adelianos Kampos is located on the same coast as Rethymnon.
On large parts of the beach, the sand is very fine-grained, but at some places it is mixed with gravel and other places with pebbles. The water is very clear and relatively shallow, but you should pay attention to the low, flat rocks in the water at some places of the beach.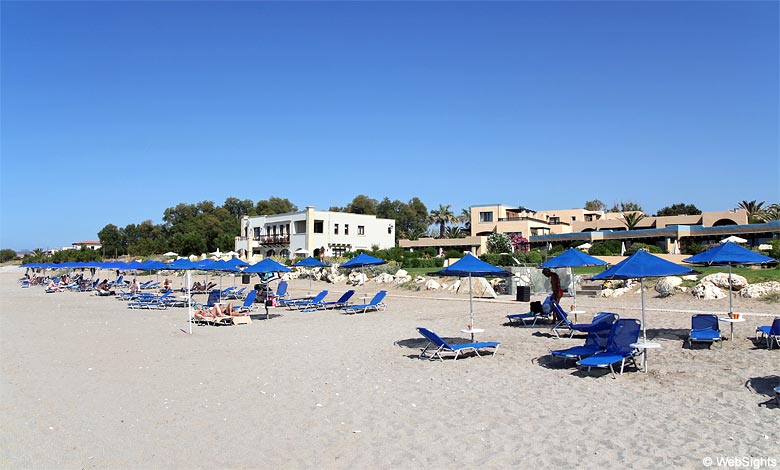 There are several sections with sun lounges and sunshades. There are also showers and toilets, but they are quite far apart. The beach has been awarded EU's Blue Flag for the past couple of years.
Child-friendliness
The safety for the children varies a bit, but there are sections with sand along the waterline and in the water, and here the level of child safety is high.
Water sports
Adelianos Kampos is well-known for its many water sports facilities. From the classics such as jet ski, banana boat and paragliding to the more unfamiliar crazy UFO and crazy sofa!
Beach restaurants
There are several restaurants/cafés along the beach.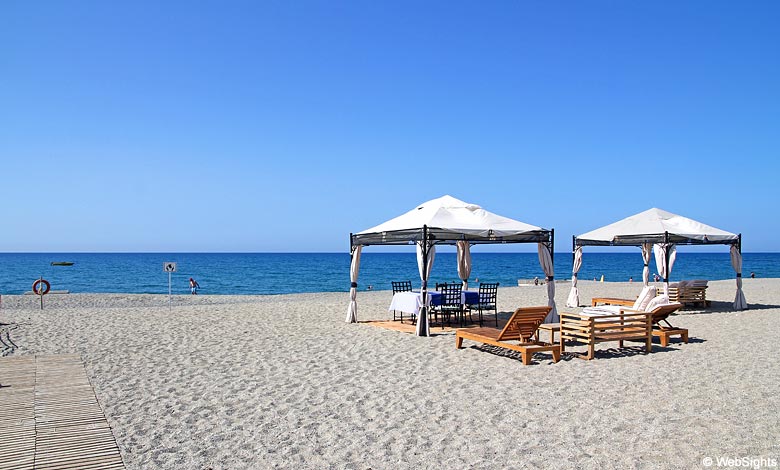 Adelianos Kampos holiday resort
Adelianos Kampos is a small holiday resort where families and couples can enjoy the Greek hospitality and relax. There are many hotels in the town, most of them with two and three stars. There are plenty of restaurants and shops to cover most requirements during the holiday.
The charming, old quarter of Rethymnon and its many shopping facilities can easily be reached by bus or taxi.
---
Adelianos Kampos map