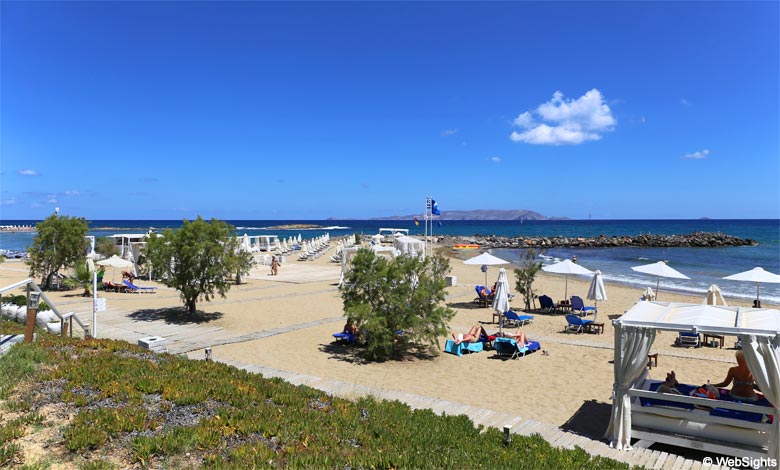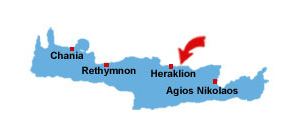 Vathianos Kampos (eller Kambos) ligger på nordkysten af Kreta, ca. 14 km fra hovedstaden Heraklion. Byen er navngivet efter landsbyen Vathia, der ligger lidt længere mod syd.
Stranden generelt
Vathianos Kampos har primært tre strande, og der er kort afstand imellem dem. Alle tre strande har de sædvanlige faciliteter som solsenge, parasoller, brusere og toiletter.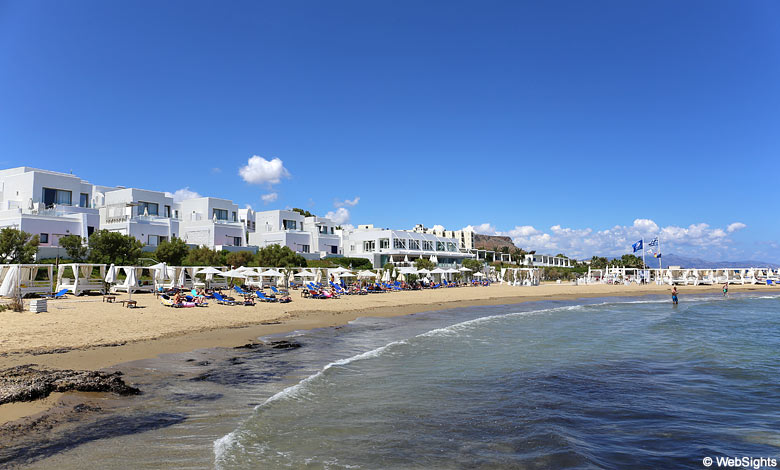 Den største strand ligger vest for de store hoteller, og bruges mest af personer der kommer med bil. En kæmpe sandstrand med masser af plads, men også mere motorstøj fra motorvejen end på de to andre strande.
De to andre strande ligger foran byens to største hoteller. Stranden ved Arina Beach Resort er ret smal, men pæn og vandet er forholdsvist lavt.
Den flotteste og mest luksuriøse ligger foran det 5-stjernede hotel Knossos Beach. Området er holdt helt i hvidt, og par kan forkæle dem selv med en dobbelt luksussolseng med bløde madrasser. Bølgebryderne foran stranden sørger tilmed for, at det også er her at vandet er mest roligt.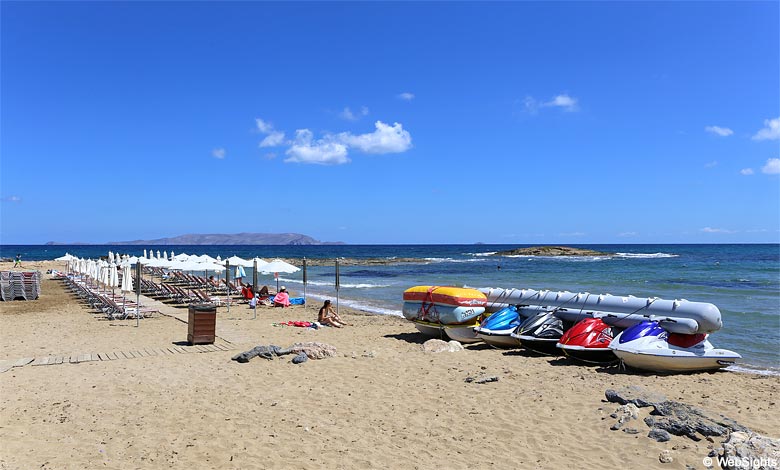 Børnevenlighed
Alle tre strande har fint sand, og vandet er tilpas lavt til børn. Generelt er strandene derfor ret børnevenlige, men desværre er der ofte kraftige bølger. På disse dage er det bedst at søge hen mod strandene ved hotellerne.
Vandsportsaktiviteter
Der er et rigt tilbud af vandsportsaktiviteter ved hotelstrandene. Her tilbydes bl.a. jetski, vandski, bananbåd og parasailing. Skal det være mindre vildt, så tilbydes der også vandcykler.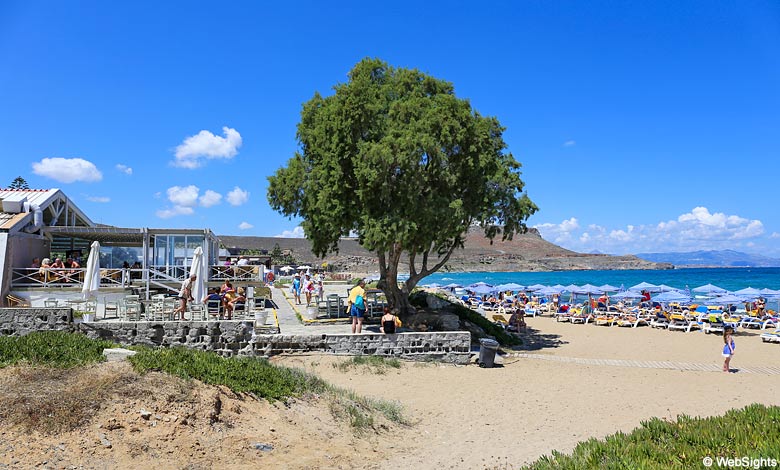 Restauranter ved stranden
Der ligger en restaurant ved hver af strandene. Restauranterne ved hotellerne er hævet over stranden, og har en fantastisk udsigt over stranden/havet. Ved den store strand vest for hotellerne ligger der en noget mere simpel strandcafé.
Feriebyen Vathianos Kampos
Vathianos Kampos består mest af alt af to store og en håndfuld små hoteller. Byen er bygget op omkring den gennemgående vej, og her ligger der nogle restauranter og turistbutikker.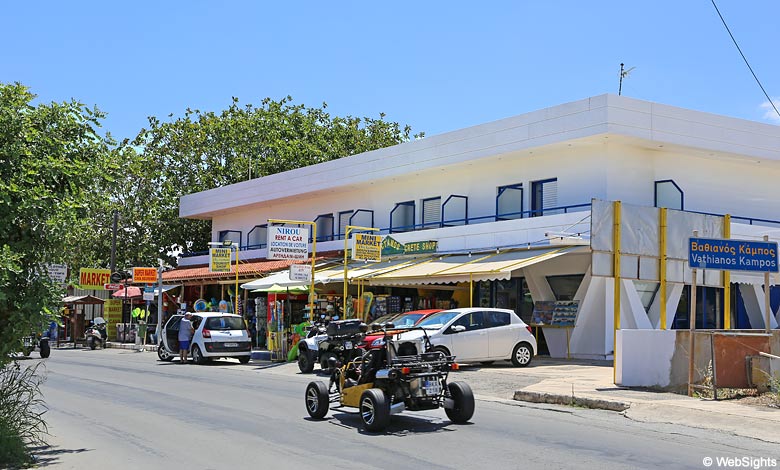 Nabobyen Kokkini Hani ligger i gåafstand, og her er der lidt flere restauranter, turistbutikker og supermarkeder. Et godt sted for en aftentur til fods.
Kun tre kilometer fra Vathianos Kampos ligger vandparken Watercity Waterpark. En flot vandpark med rutsjebaner og swimmingpools for børn i alle aldre. Familier har bestemt ingen problemer med at få en dag til at gå her.
---
Vathianos Kampos kort
Den store strand ligger i kortets venstre side, stranden ved hotellet Arina Beach Resort er i midten, mens luksushotellet Knossos Beach ligger i kortets højre side.