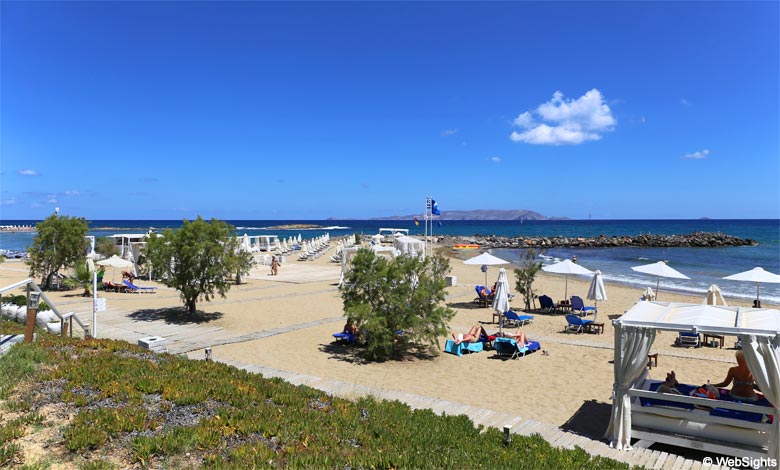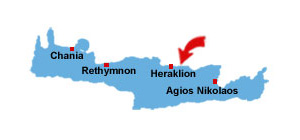 Vathianos Kampos (eller Kambos) ligger på nordkysten av Kreta, ca. 14 km fra hovedstaden Heraklion. Byen har fått navnet sitt etter landsbyen Vathia som ligger litt lengre sør.
Stranden generelt
Vathianos Kampos har primært tre strender og det er kort avstand mellom dem. Alle de tre strendene har de vanlige fasilitetene som solsenger, parasoller, dusjer og toaletter.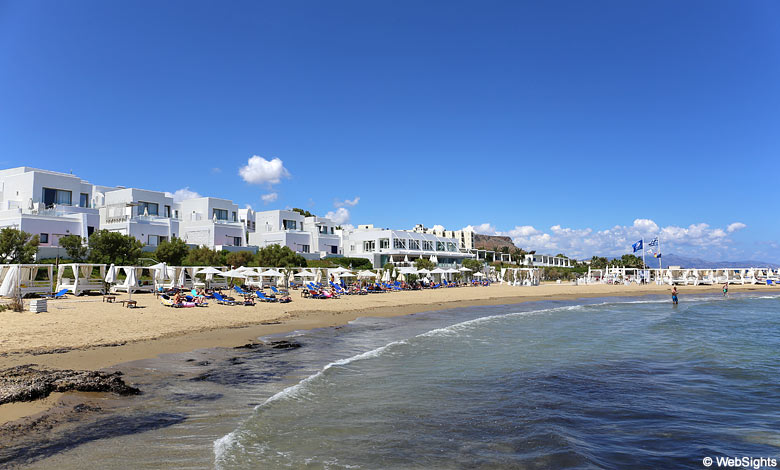 Den største stranden ligger vest for de store hotellene og brukes mest av personer som kommer med bil. En kjempestor sandstrand med mye plass, men også mer støy fra motorveien enn på de to andre strendene.
De to andre strendene ligger foran byens to største hoteller. Stranden ved Arina Beach Resort er ganske smal, men pen, og vannet er forholdsvis grunt.
Den flotteste og mest luksuriøse stranden ligger foran 5-stjerners hotellet Knossos Beach. Området er holdt helt i hvitt, og par kan skjemme bort seg selv med en dobbelt luksussolseng med myke madrasser. Bølgebryterne foran stranden sørger for at det også er her at vannet er mest rolig.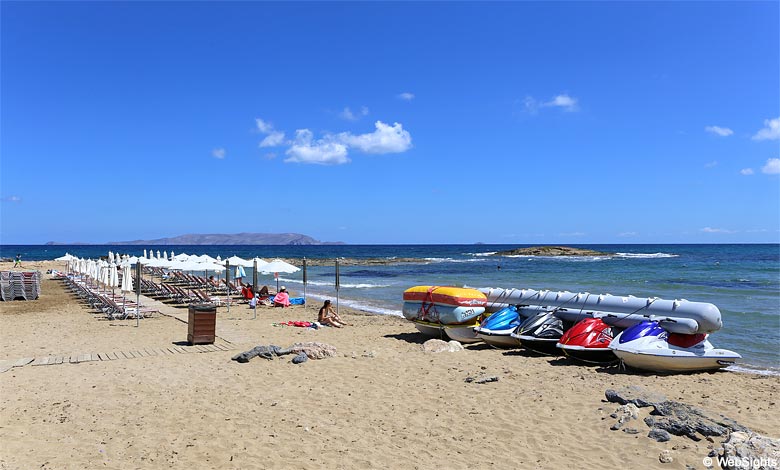 Barnevennlighet
Alle de tre strendene har fin sand, og vannet er passe grunt for barn. Generelt sett er strendene derfor ganske barnevennlige, men det er desverre ofte kraftige bølger her. På slike dager er det derfor best å benytte strendene ved hotellene.
Vannsportsaktiviteter
Det er et rikt tilbud av vannsportsaktiviteter på hotellstrendene. Her tilbys bl.a. jetski, vannski, bananbåt og paraseiling. Ønsker man en litt mer rolig aktivitet er det også tilbud om vannsykler her.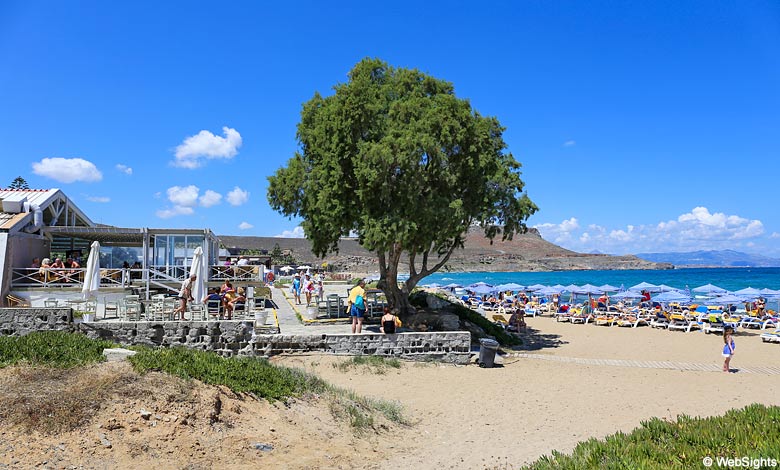 Restauranter ved stranden
Det ligger en restaurant ved hver av strendene. Restaurantene ved hotellene er hevet over stranden, og har en fantastisk utsikt over stranden/havet. Ved den store stranden vest for hotellene ligger det en litt enklere strandkafé.
Feriebyen Vathianos Kampos
Vathianos Kampos består mest av alt av to store og en håndfull små hoteller. Byen er bygget opp rundt den gjennomgående veien, og her ligger det noen restauranter og turistbutikker.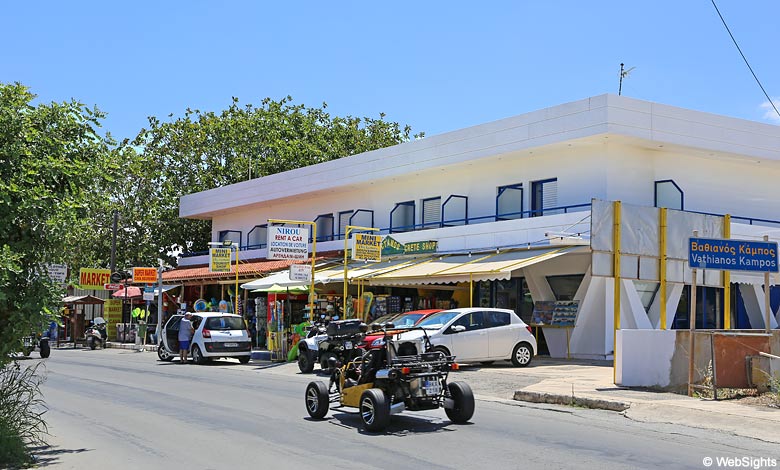 Nabobyen Kokkini Hani ligger i gåavstand og her er det noen flere restauranter, turistbutikker og supermarkeder. Et bra sted for en kveldstur til fots.
Bare tre kilometer fra Vathianos Kampos ligger vannparken Watercity Waterpark. En flott vannpark med rutsjebaner og svømmebasseng for barn i alle aldre. Familier har absolutt ingen problemer med å få en dag til å gå her.
---
Vathianos Kampos kart
Den store stranden ligger på kartets venstre side, stranden ved hotellet Arina Beach Resort er i midten, mens luksushotellet Knossos Beach ligger på kartets høyre side.