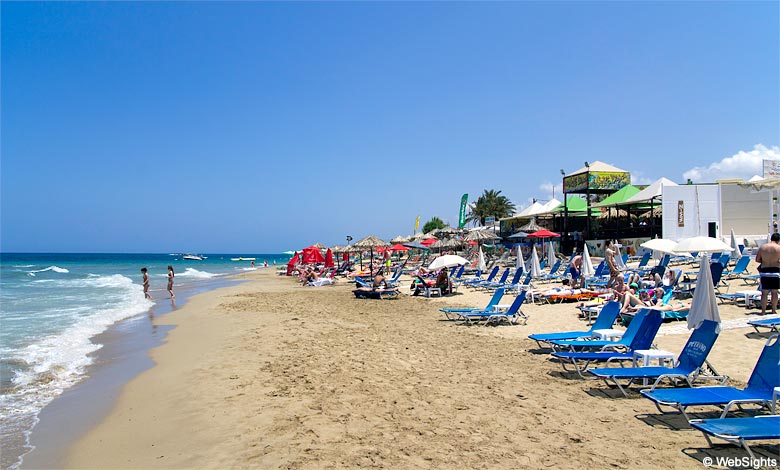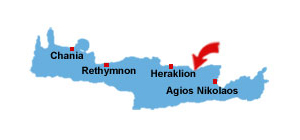 Malia ligger på nordøstkysten af Kreta, mindre end 10 km fra den noget større ferieby Hersonissos.
Malia strand
Malia er kendt for sine gode strande. Hovedstranden er Glozanie Beach, som ligger lige ud for den centrale del af byen. Stranden er ofte tæt pakket med unge mennesker, der nyder musikken fra strandbarerne.
For børnefamilier er Sun Beach mere oplagt. Her er der bedre plads og mere roligt. Der er tilmed også en pool til børnene, hvilket er perfekt på dage med bølger. Stranden ligger et par kilometer øst for centrum. Lidt længere mod øst ligger stranden Potamos Beach, som er endnu roligere og favoritten blandt de lokale. Tæt på stranden ligger et af de fire minoiske paladser på Kreta.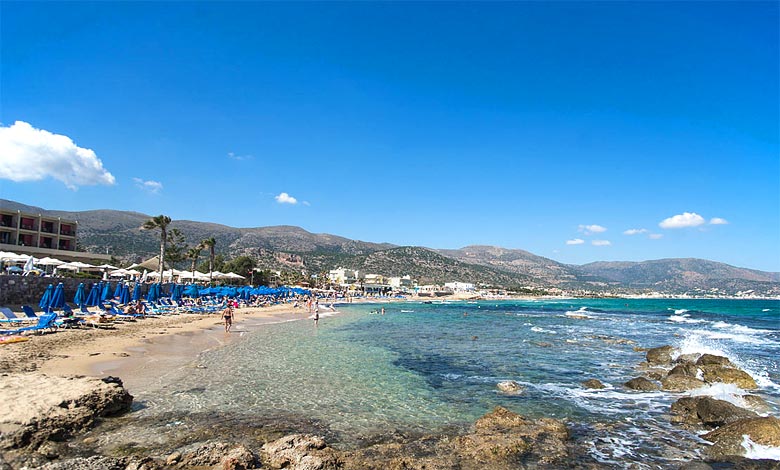 De nævnte strande har alle faciliteter som udlejning af solsenge og parasoller, brusere og toiletter.
Børnevenlighed
Sun Beach mod øst er en dejlig og børnevenlig sandstrand. Desværre ligger den et par kilometer fra centrum af byen.
Vandsport
Strandene tilbyder mange vandsportsaktiviteter som f.eks. parasailing, bananbåd, ringos, vandski og jet ski. Der ligger også flere dykkercentre i Malia.
Strandrestauranter
Der ligger mange restauranter, caféer og barer bag strandene i Malia. Ved hovedstranden Glozanie Beach spiller flere af barerne høj musik.
Feriebyen Malia
Malia er opdelt i to vidt forskellige bydele. En kilometer fra kysten ligger den hyggelige gamle bydel, der byder på bl.a. interessante butikker og gode restauranter i de snævre stræder.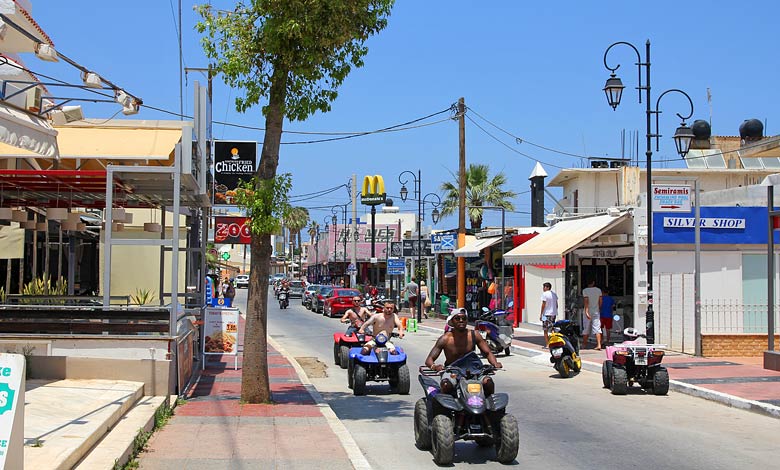 Det er dog feriebyen nede ved kysten, der er mest kendt. Med et utal af barer, stripbarer, diskoteker og natklubber byder den på Kreta's vildeste natteliv. I løbet af sommeren kommer flere internationalt kendte DJ's og spiller på natklubberne. Her er der også mange restauranter, ikke mindst fastfood restauranter som McDonalds, SubWay og Domino's Pizza.
For børnefamilier kan feriebyen Stalis være et godt alternativ. Stalis er også livlig om dagen, men langt mere stille om natten.
---
Malia kort
Malia by ligger en kilometer syd for stranden. Det er på vejen ned mod byen, at de fleste barer og natklubber ligger. Stalis ligger to kilometer mod vest.