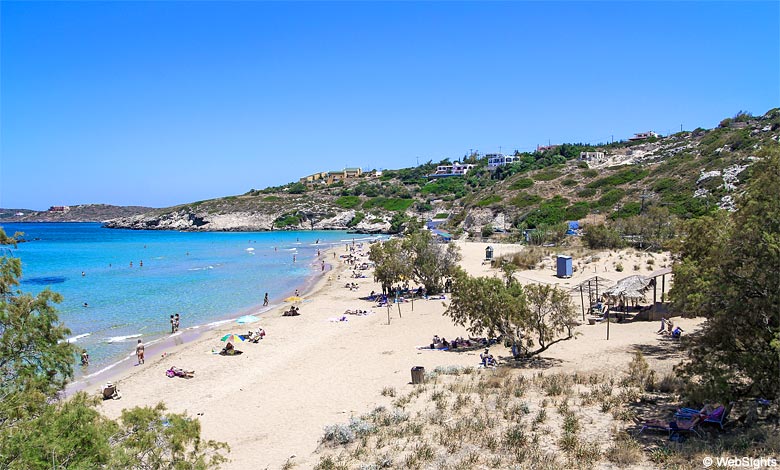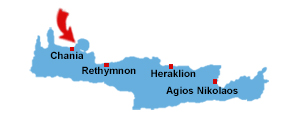 Kystbyen Kalathas ligger i det nordvestlige Kreta på halvøen Akrotiri. Byen ligger 12 km nordøst for den meget større ferieby Chania, og afstanden til lufthavnen er kun lidt under 10 km.
Kalathas strand
Stranden i Kalathas ligger i flotte og næsten uspolerede omgivelser med bjerge, træer og en lille ø foran stranden.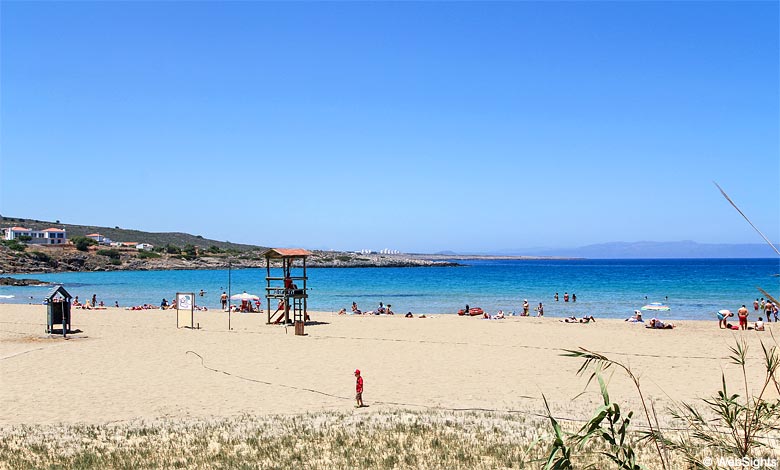 Selve stranden er 200 meter lang og ret bred. Sandet er fint og gyldent, mens vandet er meget klart og lavt. Det er muligt at leje solsenge og parasoller, og der er adgang til omklædningsrum, brusere og toiletter. Parkering sker på vejen bag stranden.
Lidt over 100 meter ude i vandet ligger en lille ø, som det er muligt at svømme ud til. Lige syd for hovedstranden ligger en lille uforstyrret strand uden faciliteter. Se billedet længere nede.
Børnevenlighed
Med sit bløde sand og lave vand er Kalathas strand meget børnevenlig.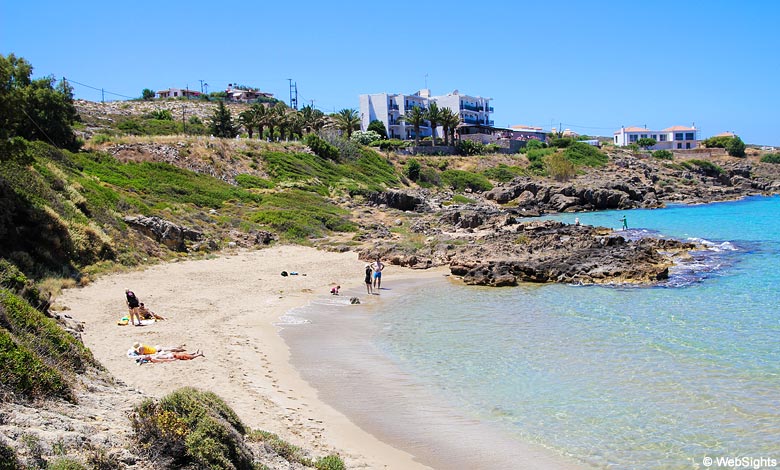 Vandsport
Der er ingen vandsportsaktiviteter, men der er god plads til at lege på stranden.
Strandrestauranter
Der ligger to strandcaféer, hvorfra det også er muligt at tage is og drikkevarer med ned på stranden.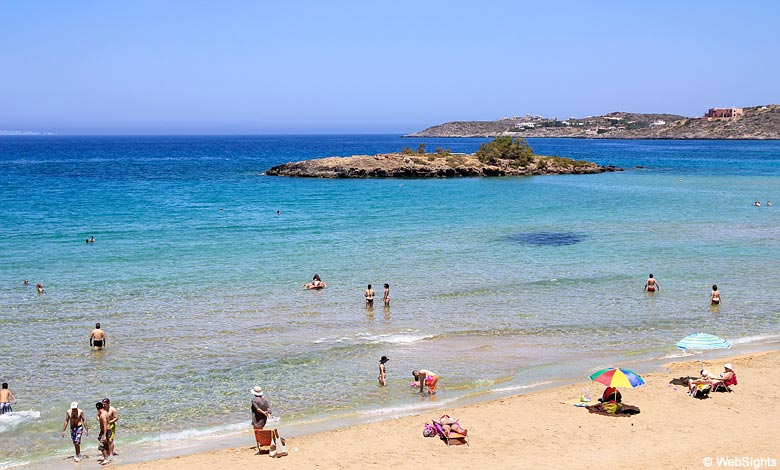 Feriebyen Kalathas
Kalathas er en lille og pæn ferieby, der er i gang med at vokse sig større. Der ligger nogle små hoteller ligesom det er muligt at leje ferielejligheder. Tættest på stranden ligger det 3-stjernede Lena Beach Hotel, der får flotte anmeldelser af sine gæster.
Der er også to små supermarkeder i området, men ellers er byens største aktiv den flotte og børnevenlige strand.
Hvis I lejer en bil, er der mange muligheder for udflugter. Tættest på ligger Agia Triada klosteret, der er et smukt kloster fra det 17. århundrede omgivet af flot natur. En tur til Chania kan også anbefales. Her er der masser af muligheder for shopping og kulturoplevelser.
---
Kalathas kort
Med sin beliggenhed inde i en vestvendt bugt er der sjældent bølger af betydning ved stranden i Kalathas. Det er en fordel i forhold til de mange nordvendte strande på Chania-kysten, der ligger mod sydvest på kortet.